En Masse 2022 – Thursday in focus
25-10-2022
For a closer look at the Thursday night of live performances from Bruce, Sarahsson and more as part of En Masse, read on…
In its modest size and considered arrangement, by night three it becomes apparent how distinct each event at En Masse is. Shoring up to the malleable climes of Strange Brew, there could have been many possible outcomes for the Thursday night. The two-room space has hosted plenty of iterations of dance-focused club nights, and names like Bruce and Aagnes (aka Anina & Guest) on the line-up might have implied a focus on experimental club rhythms, but as it turned out beats were secondary, if present at all.
Before picking apart the spectrum of performances in the main room it's worth diverting attention to the all-night court being held by Dan Thorman in the back room. In the interests of transparency, he's a close friend, and perhaps you'd find it more illuminating to read the prophetic reviews we collaborated on ahead of his performance, rather than the fawning attempt at objectivity below. For those reviews, click here.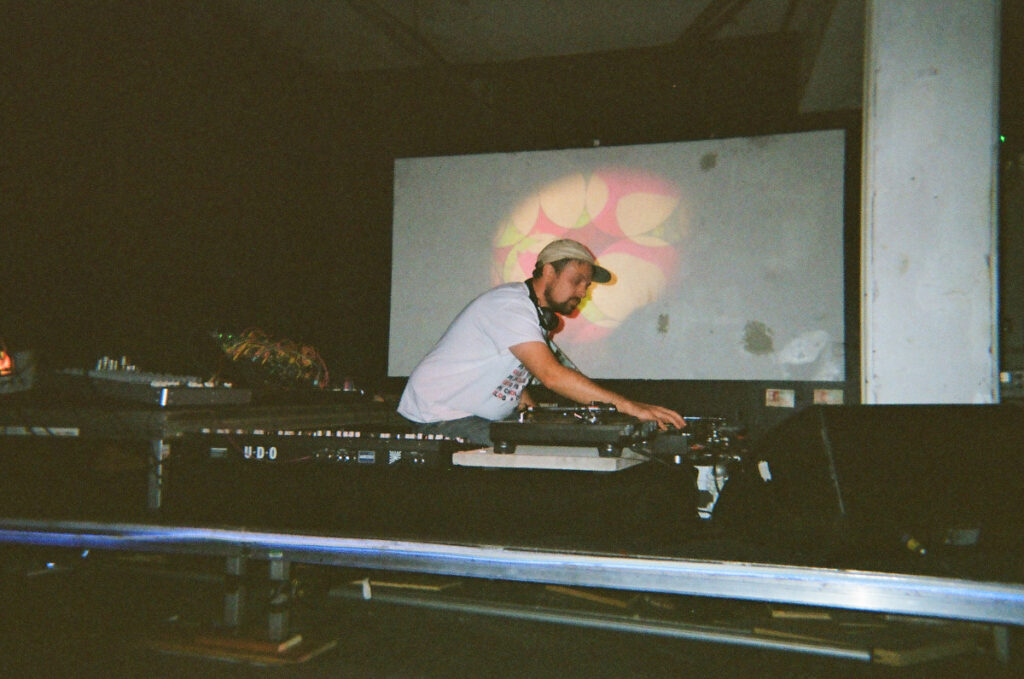 The warehouse-like space, commonly reserved for a mixture of art installations and sweaty raves, had been transformed into a cosy theatre, all oil-lamp projections, wafting incense, low-lying tables and stools and an array of shabby rugs. Thorman – a well-loved fixture amongst the Bristol music community – was cocooned in a hybrid lab of modular gear and DJ kit, with the Bristol-made UDO Super 6 synth sitting pretty at the front. He weaved his way through achingly pretty glissandos of sequences and arps, aqueous drones, politically-charged speeches and textural swerves. Even if the over-arching mood was ambient, it was certainly never static or somnambulant, and his intermittent breaks to walk through the room and chat amongst friends broke the solemnity which often goes with the sonic territory. It made for the perfect constant to glide in and out of between the performances in the main room. As much as it would have been more fun to genuinely, affectionately tear his work to pieces, it was actually outstanding, as everyone seemed to agree.
In the main room, Fever 103° opened up proceedings with an instantly impactful, industrial-tinged strain of goth club. The duo originally hail from Paris but find themselves entrenched in the scene that orbits Noods Radio HQ Mickey Zoggs, where electronics and art punk collide, and their sound naturally extends from within that bubble. Vocally, singer Margot adopts an ethereal tone evoking Liz Fraser and Lisa Gerrard, and in their set she hovered above the bludgeoning thump of analogue kick drums, holding the space with poise.
Holding space through the power of voice became a dominant theme of the night, although Sarahsson's approach was more akin to yanking and thrashing at the space around her and seeing how she might remould it with her body. Her whole being was extended and explored in the visceral physicality of her show, which dually took on profound and compelling dimensions while also reveling in irreverence and a homely, haphazard humour. She started with a powerful, processed falsetto that seemed to be triggering a system of some kind, or perhaps simply layered over the top of an arranged piece – it was hard to tell. Sometimes the mic would fail on her, but she styled it out with a sassy nonchalance that drew you further into the performance. At one point she took to the theremin with a bow, or elsewhere performed a mournful soliloquy on a French horn. There were certainly some semi-choreographed moments the lighting tech was ready for, when the backdrop of electronica would erupt into a cavalcade of kicks and her body would jerk, twist and contort above the floor-stationed strobe. Elsewhere, she seemed to be acting on impulse from one piece to the next. If it sounds chaotic, it was, and she thrust herself into the audience in a further demonstration of her body as a simultaneously vulnerable and volatile entity. It was a performance that seemed to give everything, leaving you reeling and reveling in the blurred blend of queer absurdity and profound skill.
As an emergent artist, Sarahsson was perhaps a visceral new experience for much of the crowd, able to spring from a lack of expectation. By contrast, Bruce's anticipated debut was loaded from the start. It probably wouldn't be a stretch to say half the room had some kind of emotional connection to Larry McCarthy the person, being the gregarious spirit that he is and very much appearing on home turf. During Sarahsson's performance, I was trying to picture him following up on some amalgam of electronic gear and the image didn't fit. Without any prior knowledge, McCarthy's eventual appearance was both a startling surprise but also exactly what it should have been. Draped in haute couture, a streak of silver down the middle of his face, he stood alone on the stage with only a microphone for company, leaving the musical triggering to someone in the sound booth, and proceeded to perform a set of songs. For those who might have caught the XRA releases he's recently released with Lurka, traces of his voice have been sneaking out, but never to this degree. It was a vocal pop performance, plain and simple. Well, that's a disservice to the quality of the music, but the point is, if anyone expected the knotty club trysts of Bruce a la Hessle Audio, they might well be perturbed. There was plenty to enjoy in the production, but it was largely understated to provide minimal disruption to McCarthy's frankly astounding voice. There was an undeniable streak of 80s synth pop in his delivery, somewhere between Tears For Fears' Curt Smith, Depeche Mode's Dave Gahan or indeed Duran Duran's Simon Le Bon. In terms of a more contemporary reference point, in the melancholic croon and noirish romanticism, he called to mind a Bristol inversion of Portable's own take on club pop. There was vulnerability in the songwriting, but he positively beamed through the performance, had a cute connection with the audience and moved with a boisterous force. Still, it was hard to detach from the context of this hometown show and imagine how it would translate to an international club crowd, but it's quite apparent this is the start of a new trajectory for Bruce with a set of rounded songs clearly ready to fly, so no doubt expectations are best left to one side.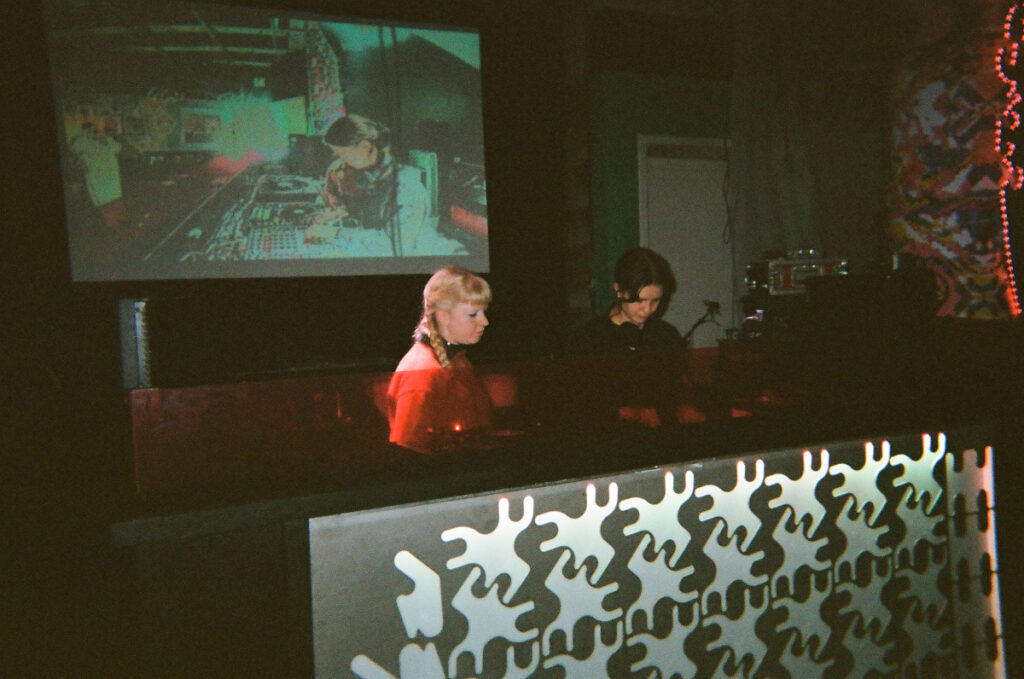 It's a clichéd complaint, but if anything the staggeringly high quality of the music on offer was just a little too tightly packed in. In the wake of Bruce, there were forays into Thorman's ambient den and snatched conversations before realising Anina and Guest's new Aagnes project had flown on immediately after McCarthy's. As such, my impression of their set was fragmented moments of needlepoint jungle breaks and looming atmospherics set to grainy 16mm visual cut ups, which contrasted with a neon thermal camera feed from their booth, presumably applied by in-house visual dreamweaver Roo MacPhee. Sonically, it seemed to naturally proceed from where Anina & Guest had led thus far, although by the time I came to settle in front of the system to lock in, they were into the final stretch of the set and it came rushing to a halt far too swiftly. Such moments of course leave you with that wincing frustration – their set was one I was really looking forward to, but you also have to accept these misses in the flow of a night. Luxury problems, and all that.