En Masse // Aagnes
Oli Warwick catches up with debutant duo Aagnes about their DIY approach to visuals when they perform at Strange Brew for the Thursday night programme of En Masse.
The emphasis with En Masse is very much on community – nurturing Bristol's leftfield electronic legacy by giving equal footing to emergent artists as much as established flag bearers for the city's fabled scene. It's an event which provides opportunities for research and experimentation as well as honed performance – look no further than Bruce delivering his debut live performance at Strange Brew on Thursday, on home turf in a move that echoes the cloistered basement in which the Livity Sound trio of Pev, Kowton and Asusu tested out their own live show some 10 years ago.
In a similar spirit of creative evolution, two cherished tenets of the city are seizing the moment to present the next step on in their collaborative project. Anina is the kind of DJ who makes up the fabric of Bristol club nights – a sharply honed expert on jungle and all manner of bass-loaded mutations. Guest is a multifaceted force moving between spellbinding vocal turns amongst the Young Echo alumni, DIY synth building and tactile visual work. Together, as Anina & Guest, they've been developing a hybrid live and DJ performance that draws on all their strong suits, making for a rounded and ranging offering that reaches a new iteration as they adopt the Aagnes moniker.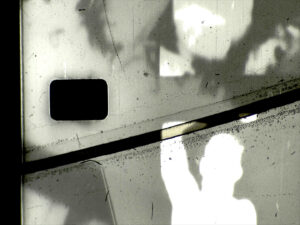 We'll keep the music open to surprise on the night when they appear, but it's worth digging into the approach they're taking to the visuals for the performance. It's an involved process which begins with Anina and Guest's exploration of the grit and grain of physical media, as Guest explains below:
"Anina and I filmed onto black and white 16 mm for a piece a year or so ago, developed the film (DIY style in coffee, vitamin C and soda crystals) and then cut that up with scissors into tiny pieces. We then figured out how we could optically print more film so that when we projected it at 18 frames per second, it would sync with our 160 BPM performance. We did this by scattering the film 'dust' we sampled and filmed on to some unexposed film at the correct intervals, and then exposing it with a torch, so that there are flutters of blurred rave visuals flashing through. It's all quite blurred out and abstract, but it fits in with part of our musical approach, building atmospheres out of existing materials."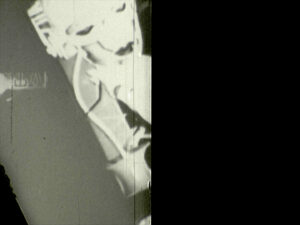 For the Aagnes performance, Anina and Guest's DIY visuals will be handed over to Roo MacPhee, whose audio-visual installation works have been used to elevate venues in Bristol and beyond. His regular gig is shaping the lighting and visuals at Strange Brew, so naturally he'll have plenty of space to get creative during the venue's events for En Masse.
"At Strange Brew we are a very modular space with a wild card capacity of AV potential," MacPhee explains. "I'm excited to say En Masse will be the first event where we've introduced so many different components to one environment. We'll have a combination of strobes, moving heads and LED bars as the building bricks for the lighting design. We'll also be looking to bring a specially-commissioned, hand-built laser system into effect for this event.
"Whilst all this is taking place in the front room, " he adds, "there will be an oil liquid lounge in the back. This projection technology is straight from the 60s and as analogue as it gets. Expect a slow-moving colour-rich oil landscape to fill the back room and compliment the beautiful ambient works from Dan Thorman."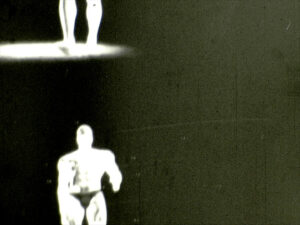 Beyond the work of MacPhee and Aagnes, other visual artists preparing to display their impressions alongside the musicians at En Masse are sade, who will be projecting their digital visuals alongside Leif, Robbie + Mona at The Cube. Soraya (Katholic Guilt) and White Red Architects will be using light-reflecting materials to bring the vaulted cellar brickwork of Loco Klub to life for Scalping, SON and k means, and the Friday night sessions with Josey Rebelle at Trinity Centre will be illuminated by Lighthaus Studio's dynamic LED programming.
Well, that concludes our look ahead to En Masse, hopefully providing at least a little bit of insight into the level of detail and thought feeding into this week-long celebration of forward-thinking arts. It's no mean feat programming a festival, and in an over-saturated festival landscape it's notable how unique and community rooted this one feels. Stay tuned for our coverage of the events over the week, after a few kick off pints down Zoggs this evening.