IOMix010 // Chewlie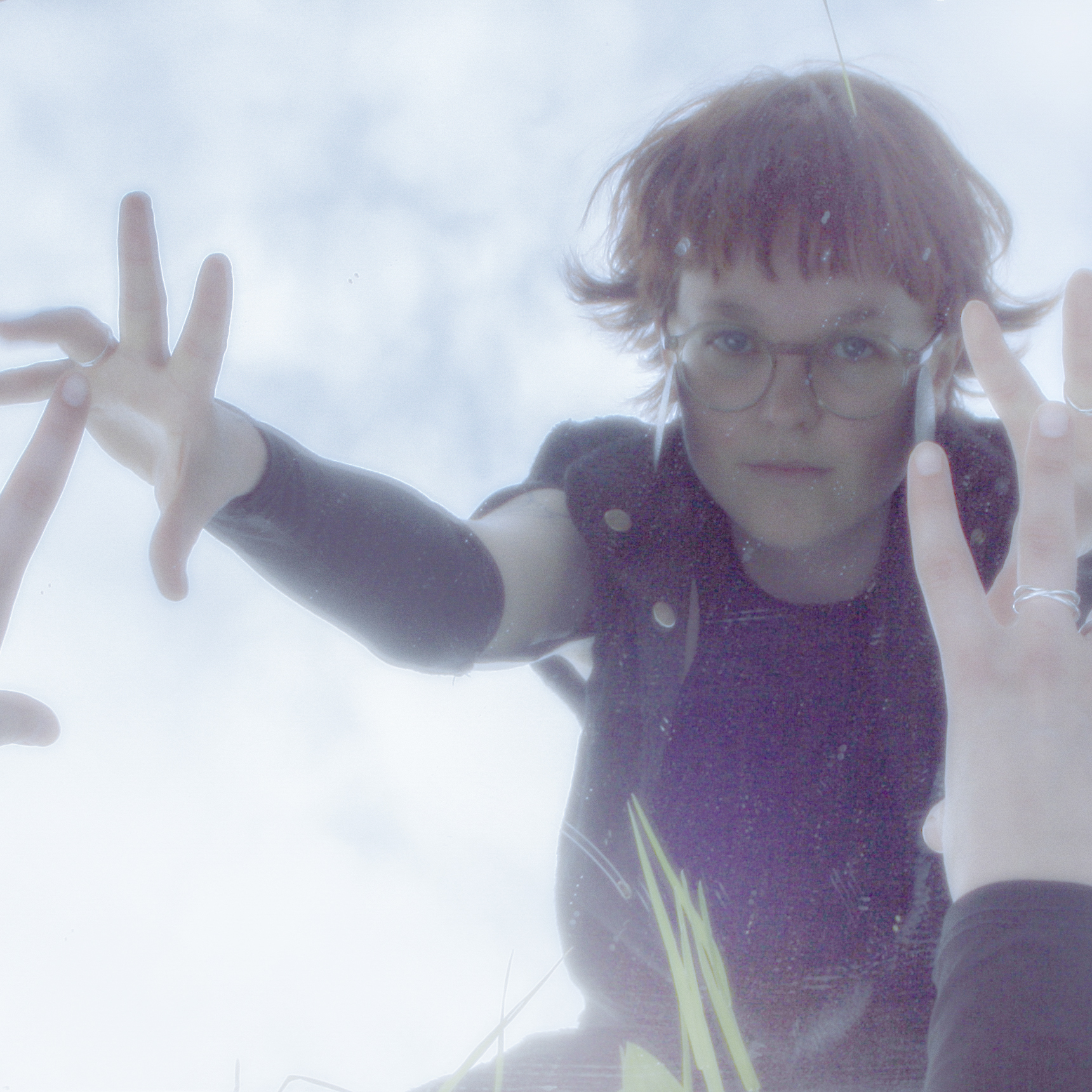 The tenth entry in the IO Mix series comes from Swiss bass-toting maverick Chewlie, fresh from her new EP dropping on Bruk in a blizzard of fractured rhythms, warping bass and side-stepping sonic swerves.
We love being surprised here at IO, and Chewlie is an artist who constantly delivers the unexpected. As a producer it's fair to say she's in an emergent phase of her career, but the Bern, Switzerland – based artist has already marked out a unique space where fractured, bass-loaded structures coalesce and dissolve before your ears. There are connections to be felt with the more experimental by-products of the dubstep era, and some of the bold brushstrokes of LA's fabled beat scene, but Chewlie ultimately strikes out on her own. Trained in fine arts, her visual practice is already accomplished and established, but she brings this grounding into her music, brilliantly manifested on the freshly baked Diagon EP for Bruk. We were thrilled to get her on board for a mix which captures the adventurous spirit behind her music, so hit play and read on to learn more about her mission to take bold steps into the unknown.
Hey Julia! Thanks so much for recording this amazing mix for us! Besides the usual things like track selection, turning on the tools etc, what sort of preparation did you go through for it? Pre-mix snack? Extended om? Quick micro-meditation? Was it a morning mix or an evening session?
Hey International Orange humans 🙂 So, so pleased and happy to make this mix for you!
I actually did my everyday morning meditation and snacked a nice hummus sandwich while compiling the tracks. And then in the afternoon I went to record it at Soso Space (very nice club/off space in Berne).

We'd say your IO mix is characterised by tracks with a twitchy, distinctive quality to them. There's nothing particularly tracky or formulaic – is this something you're always drawn to in the music you play? Can it vary when you're DJing from place to place?
I am definitely very attracted by tracks that embody the unexpected and deliver unforeseen stories! I really like to be surprised by otherworldly aesthetics – it fascinates me because it is something that condenses my attention and brings new feelings into my body. For this mix i especially selected such tracks also to embed some of my tracks but in a club context I'd play more danceable tunes for sure.
We loved your Creature EP on YUKU and especially the artwork. Can you tell us a bit more about the visual side of your artistry?
Expressing myself visually is very important for me and has been present for a longer time than the sonic part. Drawing and painting have always been constant in my life until the time my music production took more of my time too. But it goes side by side and I really love when they come together as in Creature. It's also interesting how I'm approaching music more naive than the visual because Im producing only since the pandemic but been visually educated since I'm 15 years old. Especially now (after graduating my Fine Arts Bachelor where I had an intensive time exploring my visual ideas) I feel very deepened in my form language, where in music i still feel very unbiased and explorative (which fuels my motivation).
You seem to be regularly performing live in Switzerland – can you tell us a bit more about what form your live sets take? Your sound seems supple enough to flex between abstract and club-oriented stuff – is that the case with live sets too?
In my live set I do often combine the abstract ambient bits with the more clubby ones! It's very important to me that there is a suspense, something feeling you light and heavy, fast and slow. I love story telling and especially to guide into the unexpected. Thats why I usually also play about 70% unreleased stuff. I like to play tracks that nobody heard before.
It's not always possible but if yes I perform together with Noel Oppliger who's doing the live visuals! I prefer to have the visual component in my live set as my setup is very simple and therefore my performance rather plain, so it's an invitation for the people to float away with the visuals.
How is the scene for leftfield music and arts in Switzerland in general – are there particular venues / communities / crews which are incubating strong talent? Are there particular sounds or general vibes which seem to catch on more naturally with a Swiss crowd?
I think it's not that big but it's definitely growing… living in Bern I experience mostly venues here in spaces like Soso Space, Dachstock, Dampfzentrale etc.. CRTTR Collective is a Bern based label and collective which I'm also part of and we are also focusing on promoting lots of experimental and left field music and events.
I guess it's hard to define a Swiss vibe on this, I figure it's a bubble/scene thing, although i think overall there are still too many generic techno parties happening – I hope we can get more diversity on this. But speaking for my own gigs, I notice in my booking requests quite some variety in audiences and places, which I'm very grateful for 🙂
We love your new album on Bruk – how exactly did it come together? It seems less concerned with club energy and more about world building sound design, does that sound like a fair comment?
Yes that sounds pretty accurate! I think with Diagon I concentrated more on percussive explorations that evolve on the edge of club music. I love to play with the inbetween of things. To get inspired by genre-specific elements (especially bass & breaks) but turning them into something unfamiliar / new is really at the core of my work. Also I love to break my expectations on a track while producing. It keeps me open minded.
It feels like a strong time for these kinds of sounds – I'm reminded of the approach of recent IO mixer Isabassi, and also the likes of Zíur, Katatonic Silentio etc. The thing is, as a music journalist we need a tag for this – it's been too many years of bassy soundsystem techno-not-techno UK-international broken post-step, so if you want to think up a tag for the kind of sound you're pursuing we can chuck it into the lexicon and see if it becomes canon?
Hmm.. this is hard! Especially because I want it to be evolving and I don't even know how it will develop so it will be a step-into-the-unknown! ste-in-th-un… "steinthun-bassmusic"!?
Steinthun-Bassmusic. You heard it here first.
Tracklist kindly provided by the artiste, so fill your ID boots:
1. SÁCCEA – Errgia
2. Chewlie – Blass
3. TINKAH – Stumbling Across The Dirt Until We're Under It
4. Arkham Sound – Horror Scope
5. Lazarus – Welt Als Wille
6. Roel Funcken – Vindicte Interim
7. Chewlie – Son Vertigo
8. Teqmun – Making Stones Out Of Grain
9. Sub Filla – 6 Million Ways to Die
10. Monty & Visages – Ange
11. La Dame feat. Goldie B – Watcha Gonna Do
12. Chewlie – Flood Me
13. Leo Cap – Real Close
14. Cupiqle – Sustain
15. Denizen x Mythic Rogue – Visions
16. Kaiju – Clang
17. Sub Filla – No Time
18. Caterina Barbieri & Bendik Giske – Fantas for Saxophone and Voice
19. Dataflex – Poids Net
20. Lunar Convoy – Dzialandzé
21. Kevin Keller – Battleground (Meena Cho)