IOMix008 // Isabassi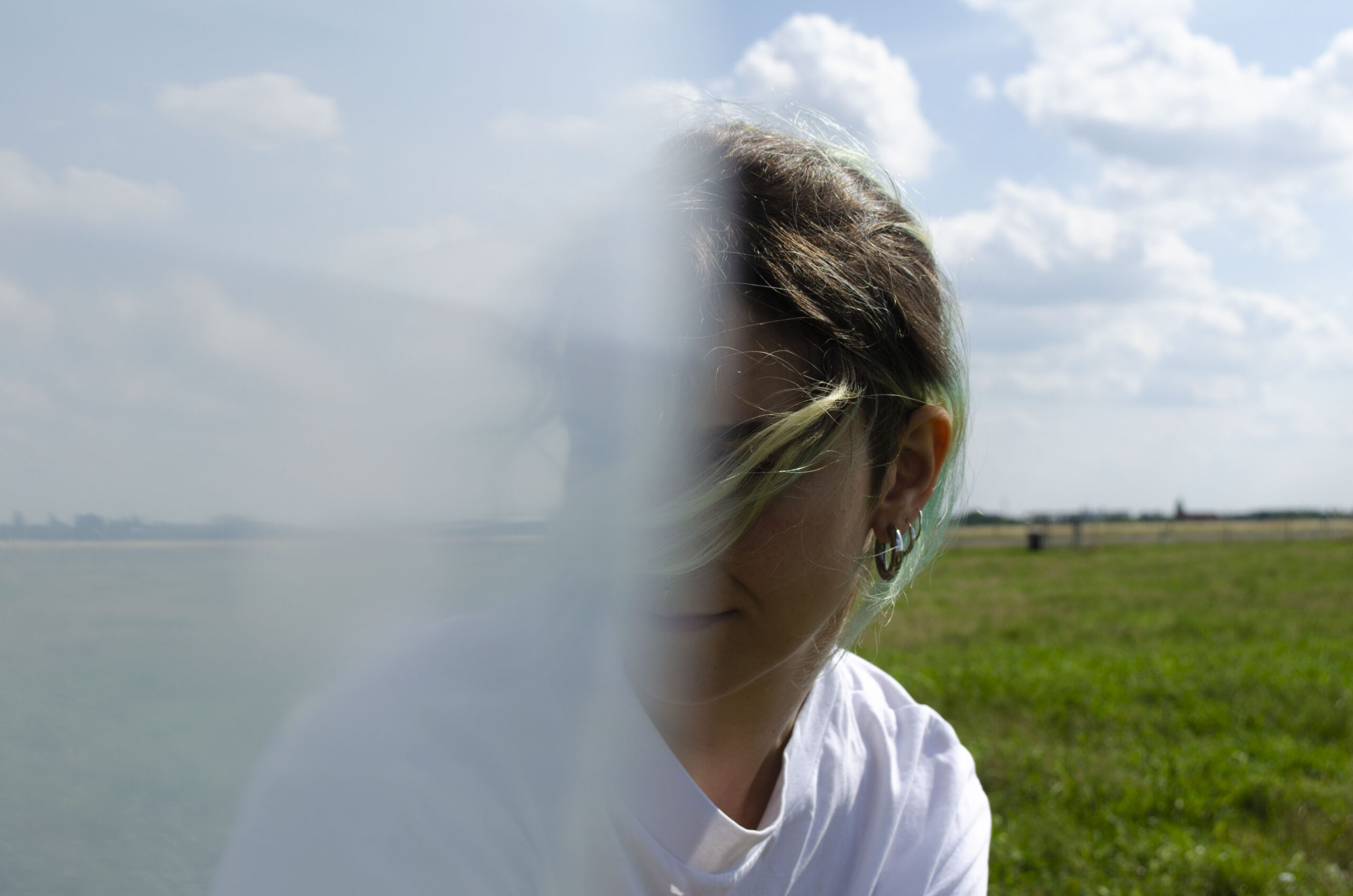 Wielding non-standard percussion to cut out irregular club patterns and creating dynamic, febrile atmospheres around her beats, Isabassi is releasing her Speaking Things album on Super Hexagon and it's absolutely outstanding. So we asked her for a mix.
Based in Berlin, originally from Sao Paulo and with Brazilian-Italian roots, Isabella Bassi has cultivated a sound which makes sense in these hybridised times, but seems to draw from the open-ended spirit of 90s experimentation. It's absolutely not throwback music, but rather shares a similar sense of creative freedom and a thirst for unexplored sonics and rhythmic forms. It helps that she's on board with half-time tempos, nodding to some trip hop influences and not afraid to fold some noise rock qualities into her constructions.
Alongside her work as a production mentor, Bassi's first release was the Utterly Prone To mini-album on Fox & Hound, which gave the first impressions of her sonic approach through a mixture of noisy sound design and punchy club pressure, all captured in one-take sessions. Since then, her 789 tape on Kinship and now Speaking Things on Super Hexagon reveal more detailed, intricate tapestries of sound which positively spring forth from the speakers. Ideally, the speakers in questions are towering stacks with monstrous subs, which is also our recommended serving suggestion for the incendiary mix she's kindly gifted us. That said, you'll get just as much from internal headphone shock-outs, if there's not a soundsystem in convenient reach at this particular time. Hit play and head down for a few quick insights into the artist and her influences.
Thanks for recording the mix for us Isabella! Did you have fun recording it?
Thank you for inviting me! It was fun and challenging. I really wanted to play a few tracks from the upcoming album but I often find it hard to play out my own stuff. So committing to that was definitely a good exercise to put my stuff out there and contextualize it with other music that I like.
In your mixes and your productions it sounds like there's a strong influence of trip hop and low tempo electronica – we spied the Amon Tobin – 'Verbal' drop in a recent show – do you think modern club music could use a bit more of that influence in general?
Oh I'd just go crazy if I listened to 'Verbal' in a club. I think that low tempo stuff is not appreciated enough in most club environments. Of course it depends on the night, but mostly it's only played during opening slots. I often wished there were more nights happening where the usual slow to fast BPM journey can often be disrupted without the crowd losing the 'momentum'. Low tempo can be just as heavy and as danceable. 
Your wonderful new album also features some fairly prominent swerves towards grunge tones in places – how important is that sound to you?
That's flattering! I'm often drawn towards moodier tones in music and I think the influence that I get from grunge is its pace and prolonged textures. And you can find that with so many artists that are not necessarily doing grunge as a genre. During the years I worked on the album I was listening a lot to Melvins, Tricky, Gantz and Amon Tobin, to name a few, and I've found a lot of pleasure in shifting between these sonic worlds.
With the likes of Commodo releasing EPs called Deft1s and the like, are we about to witness a significant joining of the dots between 90s noise rock and 21st century electronics?
That EP is great! And I hope so! I know that for many people that's not any news, but it's time people stop dividing acoustic vs electronic. They are both totally permeable to each other. Surachai does a great work in that aspect bringing live drums, for example. I hope to see a significant shift in creativity as people experiment and more often blend in their genuine interests.
You have a track on Speaking Things called 'you dialled the wrong number' – in these days of digital contact databases, is this little nugget of human culture on borrowed time?
That track happened as an accidental live jam. Afterwards it did feel like it was a take on 'dialling a number on a different universe', and obviously the number not existing and the call going to space was the image that came to mind. Maybe it is indeed relatable to our time, just blowing on space….
The name Speaking Things implies you're working with sounds and trying to make them talk. What's the weirdest thing a sound has ever said to you (can be pre-FX or post-FX). 
Laughs! I was too stoned to remember.
It feels like your sound fits into a general embrace of earthly found sound percussion and rough, organic textures in a dance music framework. Who else do you think is killing it at the moment in that regard? 
I liked how you put it! I think Gantz has been killing it for years.. Also, I'm not sure it's similar, but Katatonic Silentio's music has a lot of this organic feel too, and it's great!