IOMix004 // Nadia Struiwigh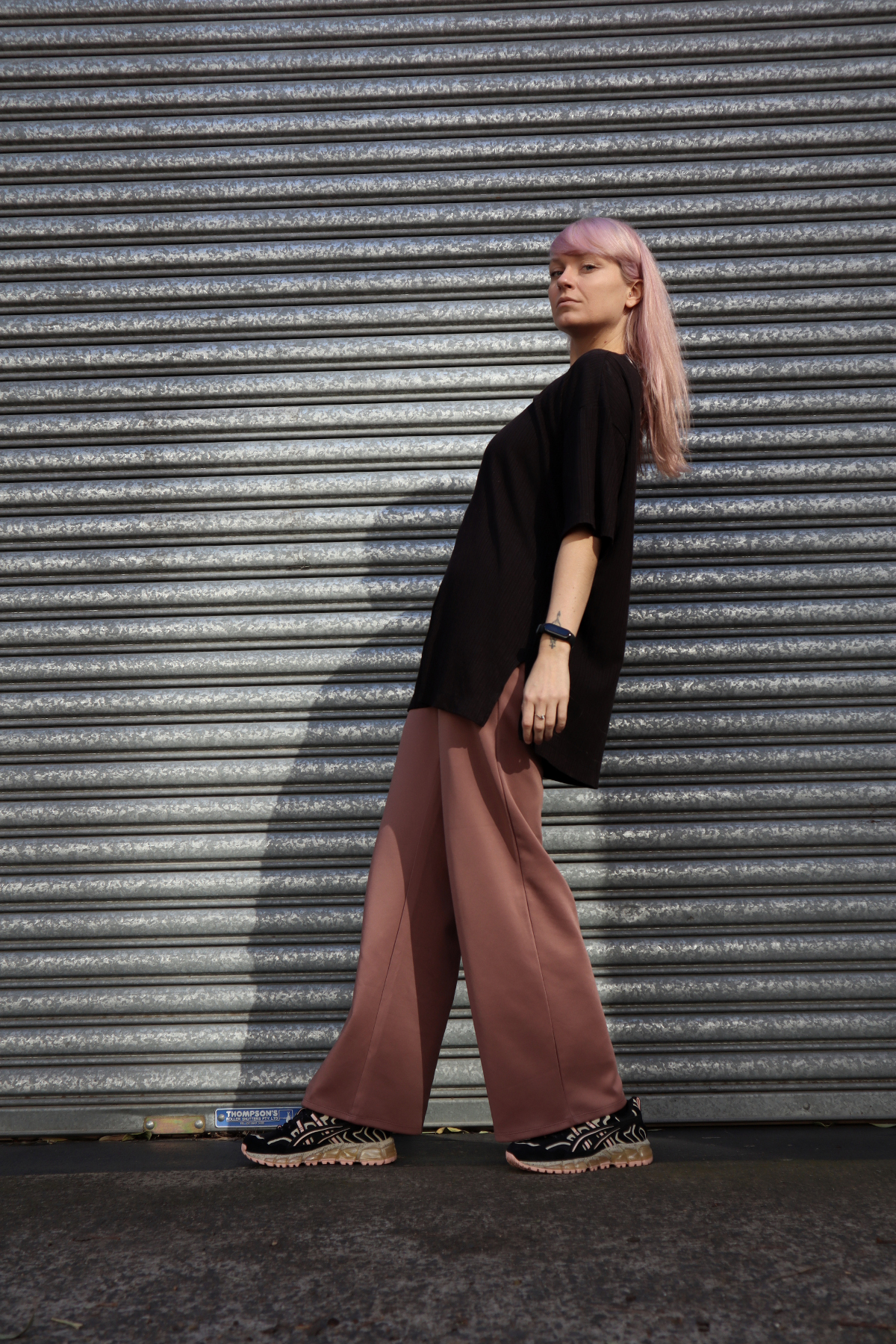 If there was ever an artist embracing the upheaval of the present moment, it's Nadia Struiwigh. The Dutch artist cut her teeth in Rotterdam, dropping a striking debut album on CPU Records in 2017 that positioned her in the more inventive end of the modern electro spectrum, and she swiftly followed it up with WHRRu on Denovali. She has since relocated to Australia, and as we discovered earlier this year, she's embarked on a many-sided approach to live streaming, tutorials and performance which is beaming her multi-faceted approach to electronic music to avid followers across the globe.
In the midst of this hyper-connected activity, she also found time to release the stunning Pax Aurora album on Nous'klaer Audio, which carries Struiwigh's most ambient material to date. Rather than a motionless meditation though, her approach to ambient is rich and densely layered, in thrall to vivid synth shapes and rhythmic modulation that inspires energy even without the safety net of a beat.
Much like her work ethic, Struiwigh's areas of artistic investigation continue to move forwards, and as such we weren't entirely sure what she would cook up for her entry into the IOMix series. As it happens, we caught her in the midst of a hypnotic techno phase – one which is still very much adorned with the developed synth expressions we've come to associate with the Struiwigh sound. Delicately driving and consistently engrossing, it's a perfect hour to melt into – let the sound fill the room and take you under, while reflecting on her respectful response to our questionable line of questioning.
*NB. International Orange in no way endorses pineapple on pizza. The interviewee's views are her own.
If this mix were a sea creature, which one would it be?
Well, I am seriously very fascinated by the ocean. Since a year I try to surf, I bloody suck at it, but I love it! But I am in love with seahorses. They are so mysterious and CUTE. It seems like they are paradise itself. Beautiful colours. But I must say, this mix reminds me of dolphins, especially with all these bionic sounds and weird noises. So probably a mixture of seahorses and dolphins.
What's the best soundtrack to breakfast?
Probably a dub track! I looove to wake up with a good reggae or dub track, because it sets my mood to happiness. Let's pick Salmonella Dub – 'Dub Survivor'.
What's your favourite planet in the Star Wars universe?
Mmm, there are many. Why is this question so hard? Anyhow, I would pick Cantonica, it just looks amazing. There is often a battle between Star Wars and Lord of the Rings lovers, but I do love them both… and I feel Cantonica reminds me a bit of LOTR as well, haha. But… my MOST favourite planet is of course Pax Aurora, [the inspiration for] my new album.
What's your desert island synth?
I guess my Korg Electribe EMX, which has drums but also a synth part. I love the sound of these bad boys and I couldn't do without it.
Have you ever been visited by aliens?
I think we're all aliens! Actually, to take this question seriously… when I was younger I experienced some unusual things, and I always felt energies nobody else could feel. Over the past few years I started to have it again, and I see signs and numbers which are sort of directing me in life. It sounds sooo bizarre, but it's real, and it guided me to amazing opportunities. Maybe I am the alien?
What's the maximum amount of time you think you could jam for?
I could jam for ages, but when I feel the sounds become too boring or I try too hard, I mostly stop jamming. Mostly I jam with an intention and just go for it. So let's say, on average, four hours.
Is the pizza better in Australia or the Netherlands?
I had an amazing pineapple pizza here! So I guess the Australian pizzas have my heart. Sorry, Netherlands… but I will definitely get a Kapsalon when I'm back in Rotterdam. Please look it up, it's heaven.
Attack, decay, sustain or release?

Are these lyrics for a new pop track you are creating? I'll go for decay. If there is no decay, I certainly will not have a sick synth pad. Decays are so essential for a natural sound.
Do you ever actually find time to sleep?

I get this question so, so often. Probably because I am always busy and I have so many projects I am working on, plus I work full-time for a music platform. So… the key is, time management and hiring people. I plan my time very carefully and I choose the projects which are fun and also beneficial to me. When I was younger I took on every single project, which changed a bit. So yes, I sleep nine hours each night, and sometimes I have a day just watching Netflix.