Danielle: Adaptation
As one of Bristol's foremost selectors, DJ and illustrator Danielle reflects on what the global club shutdown has meant for artists on the rise.
With her busiest year to date of gigs booked up and stretching out for months on end, Danielle was primed to have a breakout year in 2020. It had also been a long time coming – the Bristol-based DJ's career has been forged over time in the traditional, hard-graft fashion. Years spent working behind the counter and warming up the room, honing her craft and earning a genuine respect amongst her peers and the promoters now lining up to book her. In all the many ructions the pandemic wrought upon the music industry, it feels particularly cruel for the artists who were at a pivotal point in the upward trajectory of their careers, not least for DJs focused solely on the art of playing music for people to dance to. When you're teetering on the cusp of big things, deciding whether to let fly with your dream career or hold on to some stability, there's always a degree of faith required, and the instantaneous upheaval of a whole events industry shutting down is exactly the sort of thing you're banking on not happening.
"I'd been steadily building to the point where I was getting booked regularly and was averaging anywhere from five to 10 gigs a month," Danielle says, one year on from the pandemic first shutting down nightlife across the world. "When lockdown hit in March, I had lots booked in until August, and was only one month away from my first ever Australian tour, with my second US tour on the horizon. So, not only did I have to deal with the worry of COVID and the realities of lockdown, but I had to be reminded on a regular basis about the gigs I should have been playing, which made it ten times harder."
In the vacuum left where there should have been a busy year of international gigs, Danielle has maintained a presence the same way every other DJ has, playing music into the virtual realm and keeping the club flame flickering through a protracted period of darkness. Her primary outlet for that has been through her monthly show on NTS, where she presents the kind of leftfield, bass-tilted electronics that she's been moving floors with for years now. There was one IRL break from the confines of the home set up, playing with Hodge at a socially-distanced, seated event in the garden of flagship Bristol bass mecca The Trinity Centre. For someone who thrives on the energy rush of the club, Danielle found the experience more fun than she expected.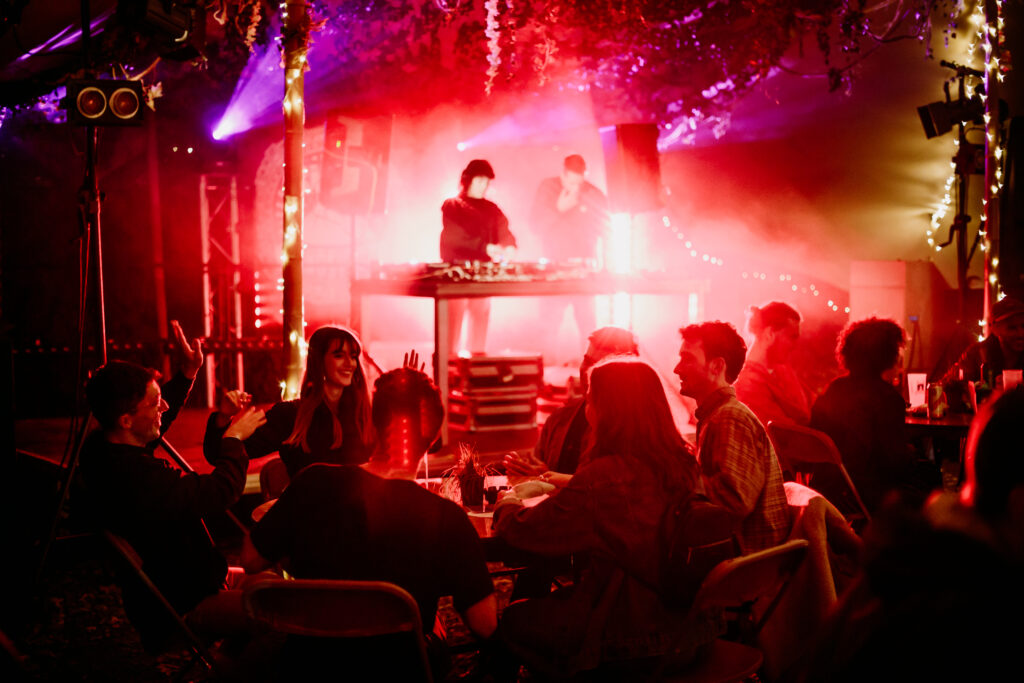 "People are so much more vocal and rowdier as it's the only way they can show they're enjoying it," she explains. "The (seated) crowd seemed so much more engaged. I was quite surprised how much fun it was, but maybe, come to think of it, it was because I hadn't played to anyone for seven months so literally anything would have felt good then."
The NTS show has been a vital outlet for Danielle's craft. She admits having to pre-record at home instead of travelling to the studio in London feels like an anti-climax, lacking the tension and release of broadcasting on the fly, but it's kept her present in the scene and been a strong motivator for digging for new music. Searching for positives in a largely bad situation, a common theme amongst DJs and music heads seems to be more time and motivation to dig more thoroughly for new music.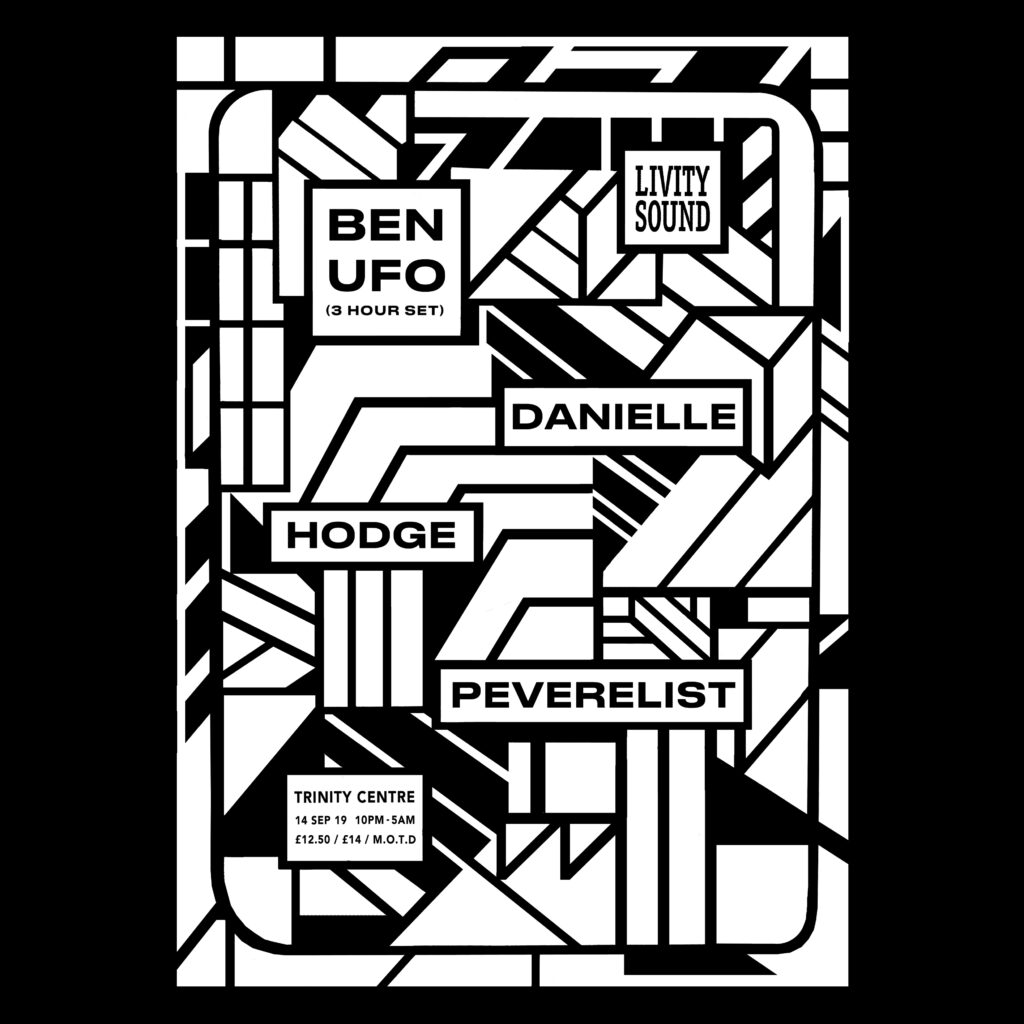 "I'm still reaching for exactly the same music I was reaching for when clubs were open," Danielle says. "Music is really one of the only things getting me through life right now! The only difference is the way I'm looking for it. I'm not necessarily doing a binge search for a certain style or genre like I did sometimes pre-COVID in preparation for a gig. Now I browse all the websites possible on a daily basis, searching out and buying music that I love without taking into consideration where I would put it in a set."
"It's so easy to fall behind with new releases by not checking for a couple of weeks," she adds. "I've got loads of alerts and emails set where possible for new releases, and I'm just quite good at remembering to check all the websites regularly. It's a bit full on, but really rewarding being constantly aware of what's available. I also started working at Idle Hands in October so that's been a new way for me to find music. It feels great being back behind a record shop counter and I'm privy to lots of pre-orders which helps."
It seems logical for Danielle to be working at Bristol's foremost dance music record shop. Idle Hands remains a beacon of the city's scene and stock-wise reflects Danielle's own sonic interests. It's also the second iconic record shop Danielle has worked in – she spent 10 years at London's Phonica, even holding down a Saturday shift after moving to Bristol.
Diversifying has been forced upon huge swathes of the musical community during the pandemic, where so many people's incomes were reliant on events revenue. For Danielle, the job at Idle Hands has been boosted by consultant and curatorial roles for operations such as Origins and Love International. The turn of events over the past 12 months has exposed the fragility of careers in music, whether for artists, venue owners, production teams or the multitude of roles in between, and it's been cause for Danielle to reflect too.
"My goal had always been to get to the point where I could solely be a DJ, as for so many years in my 20s I'd juggled lots of part time work alongside that," she says. "To have the job suddenly become redundant made me question whether I should have placed so much on it. I've had to adapt quickly to the current situation and am actually very grateful that I've had this time to learn and work within other parts of the industry, make contacts and learn new skills, as it's all going to benefit me long term. I feel really lucky to have been giving the opportunities in my new job roles that I've acquired and it's all work I can continue to do during and after my career as a DJ too, so I'm able to take the positives away from it all.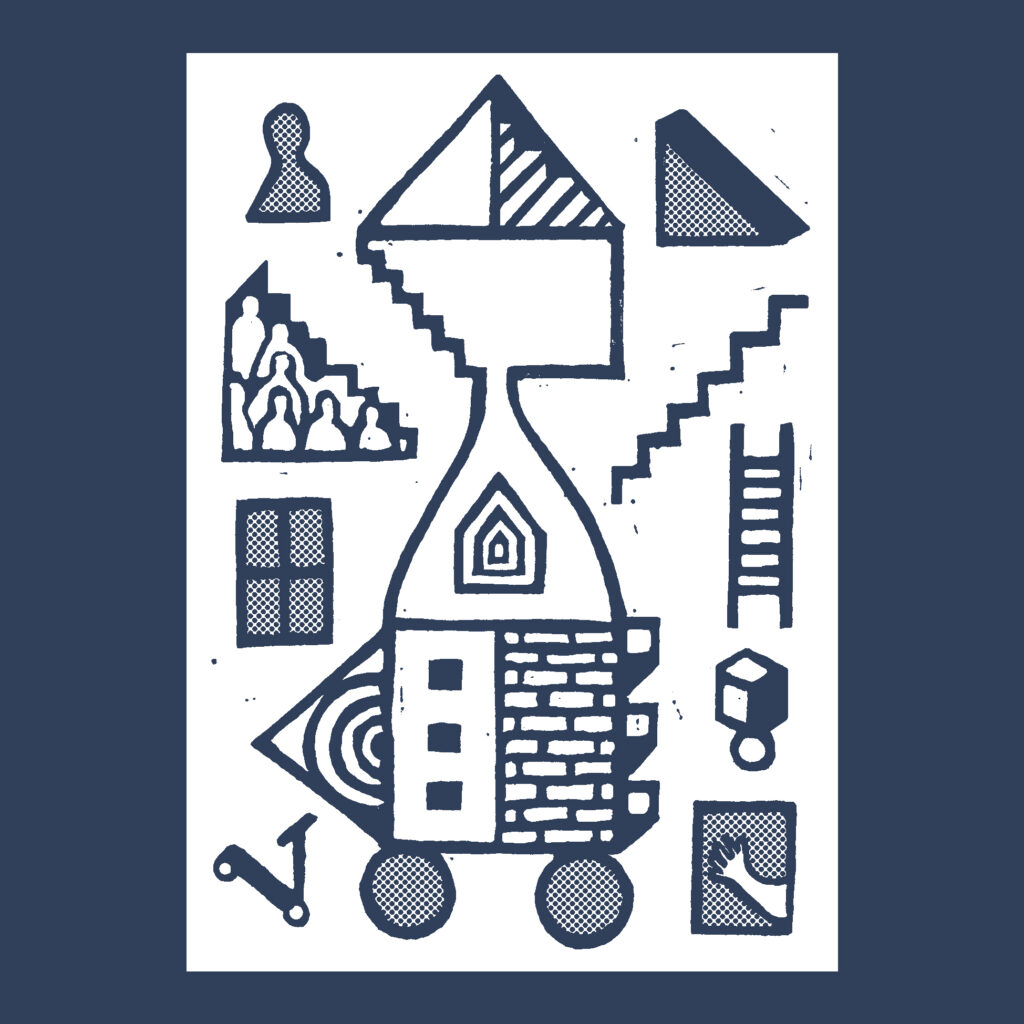 "I think what has become obvious quite quickly is that producers (as opposed to DJs) are some of the only people that have been able to grow their profiles during the pandemic and it's really difficult for people who are solely DJs to do anything else besides radio and mixes during this time, so that's been motivation for me to acquire new production skills. It's been really motivating to see my peers who produce do so well this year and has made me feel that I need to push myself as much as I can too whilst I still have the 'free' time away from DJing."
Danielle's explorations into production are still in the early stages, but in line with her DJing she has a clear idea of the direction she's heading in with it. Fortunately, she also has one other standout skill at her disposal – her work as an illustrator. Having studied illustration at university, she has specialised in a distinctive lino cut style which should be familiar to anyone who kept half an eye on club posters plastered around Bristol. From regularly shaping up the look of the Livity Sound parties to designing record sleeves and now working on editorial projects as well (her self-confessed favourite field to work in), it seems from the outside illustration is becoming as much a part of Danielle's artistic identity as her DJing.
So, beyond her panoply of creative endeavours, what has Danielle noticed changing in the scene over the past 12 months?
"I guess the pressure to stay relevant is something I feel a bit more intensely than before, I don't think it's something I considered as much pre COVID. I totally understand that [social media is] part of the business, but I do look forward to being able to go back to having something actually interesting to post about, haha."
"Also, I think the BLM movement had a major impact on the scene and rightly so. I just hope it's not too long before we go back to booking line-ups. I would hate for the momentum to have gone and for people to go back to booking the same old stuff as before without taking this into consideration. I know there have been internal changes already (at some levels) with regards to diversity clauses, so fingers crossed that will have an impact.
"As a mixed race person, I've often been the only non-white person on a line-up making it diverse, so it's always something that's impacted me. If there can be more changes in regards to diversity at the top across the whole industry, then hopefully it will stop things going back to the way they were before and diversity won't end up being a temporary consideration.
"Lastly, seated gigs – they're so much more fun than you might imagine! I kind of hope these stay around if I'm honest…"
Danielle portrait photos by Kasia Zacharko.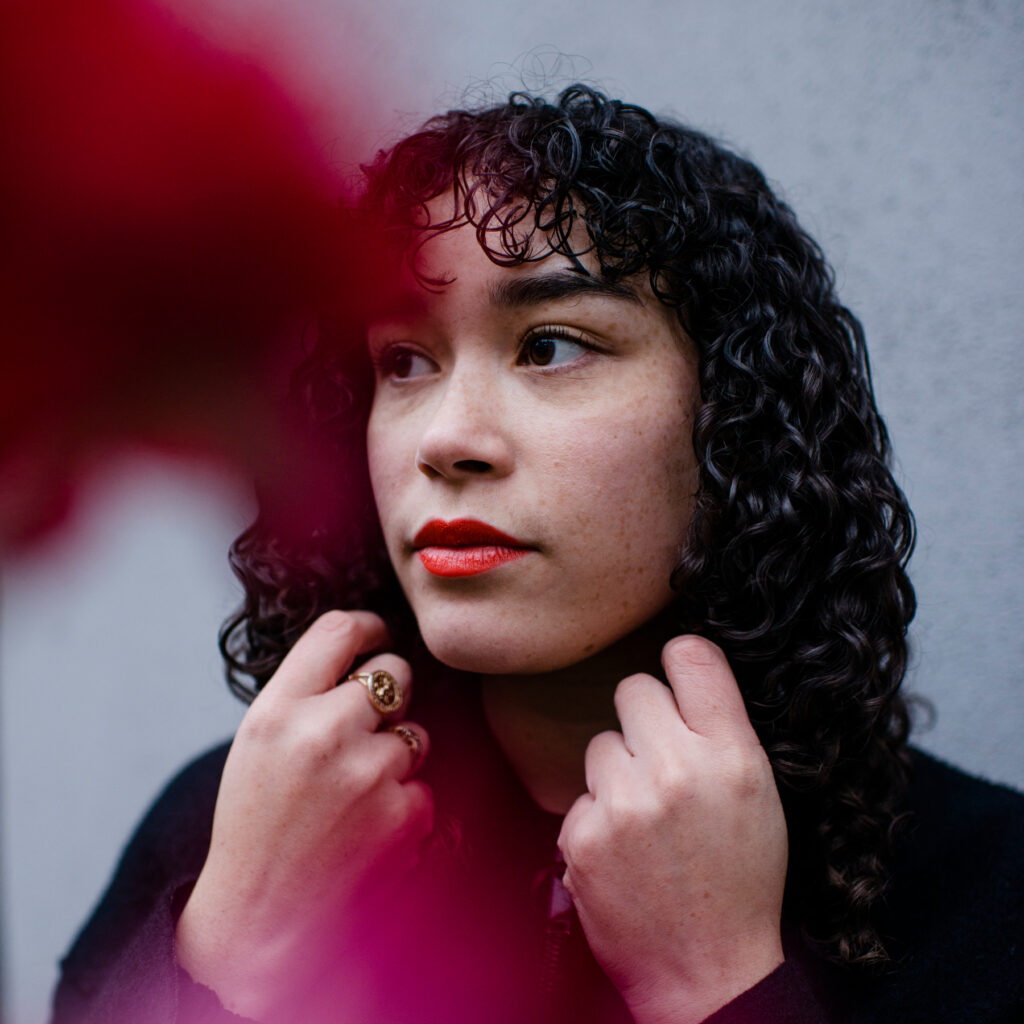 If you enjoyed this article please consider making a donation to International Orange