Tunes Of Negation // Like The Stars Forever And Ever
(Cosmo Rhythmatic)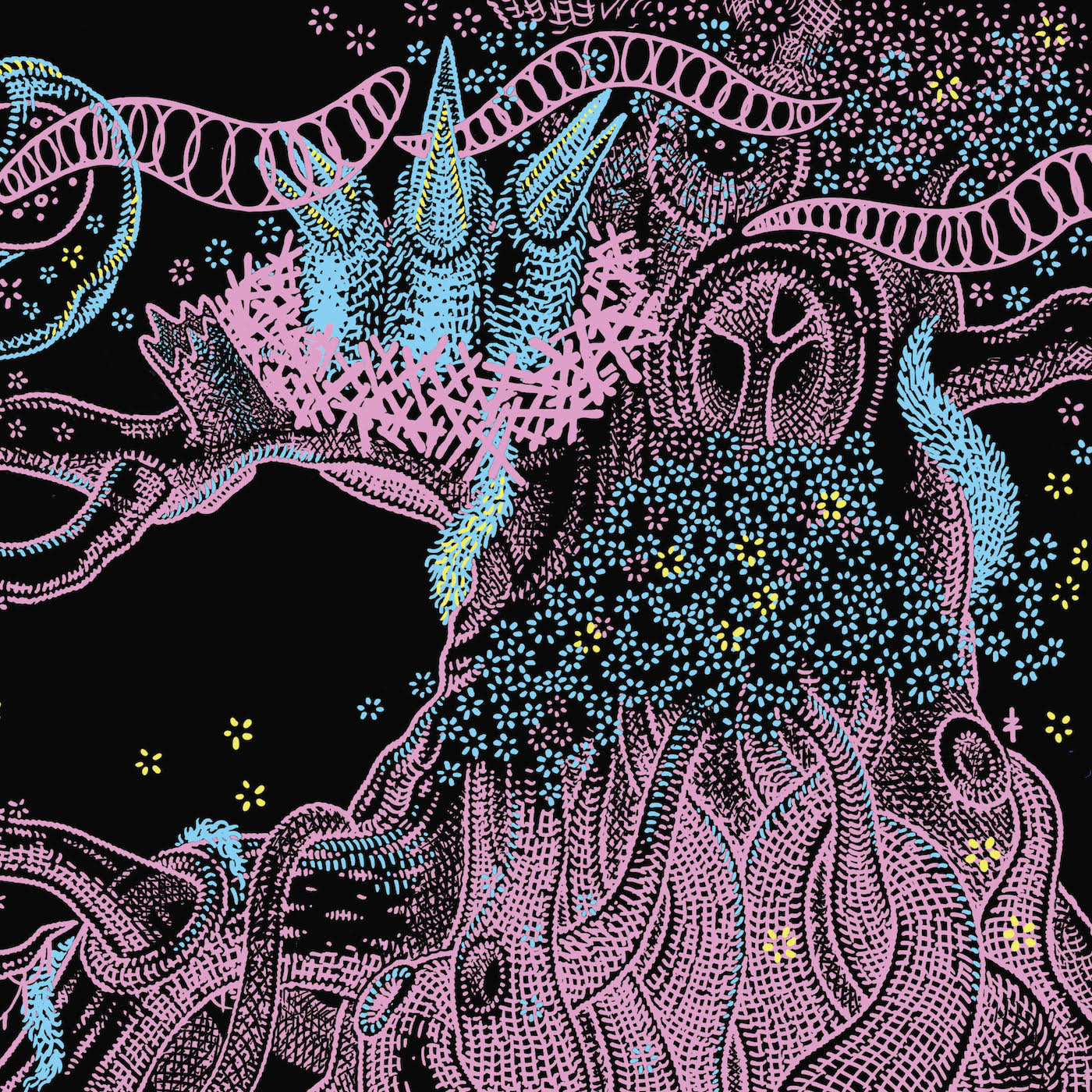 Sam Shackleton is often associated with the emerging dubstep scene in the early 2000s. Skull Disco, the label he ran with collaborator Appleblim, traversed darker, tribalistic sides of the dubstep universe. But in the years since the label was put to bed, Shackleton's sound has emerged as a hypnotic phantasmagoria that defies pigeonholing.
There was always a ritualistic quality to Skull Disco, but it was still connected in some way to a broader, club-focused zeitgeist. Through his label Woe To The Septic Heart!, experiments with drawbar organs and adventurous collaborations with singers and jazz artists alike, dubstep feels a long way from the Shackleton sound now. But the ritualistic quality is more central than ever, not least on collaborative project Tunes Of Negation, as he teases out truly transcendental sensations that take us deeper into his labyrinthine sound. 
This six-track album comes on like a surreal mirage of twisted drum patterns, psychedelic soundscapes and an earthy, folky sensibility. Between the trippy percussion of Takumi Motokawa, the heavenly chimes of vibraphonist Raphael Meinhart, Heather Leigh's vocals and Shackleton himself, Like The Stars Forever And Ever seems to hold the key to unifying with the cosmos again, ruminating on rebirth, tranquility and introspection.
'Mountains and Waterfalls' adopts the role of an opening ceremony in the deep, dark woods of the subconscious, the sound like a ceremonial pyre of rising flames and embers. The otherworldly glow of polyrhythmic percussion and resonant tones strikes a dualistic mood both welcoming and sinister.
On 'Naked Shall I Return' there is a marriage of the futuristic with the ancient – repetitive group vocal chants and instrumental mantras hypnotise the listener until Shackleton casts his chosen tools across the proceedings to breathe a malleable, cosmic soul into the sound. By contrast, the neo-psychedelic 'You Touched Us With Your Light' revels in simplicity; intrinsically calming yet spiritually enticing. The mammoth closer 'Impermanence/Rebirth' reaches oceanic depths of evocation. Vast synth lines fade in and out of tune, affirming the cerebral distortion that courses throughout the album.

Shackleton defies linear movement on Like The Stars Forever And Ever, using his trademark narrative sound design to build sound worlds beyond imagination. Alongside his ensemble he acts as a spellbinding spirit guide on the meandering path through these psychotropic landscapes, pausing to point out moments of jaw dropping grandeur before continuing the journey inwards.