Tom Boogizm // All Night Long at The White Hotel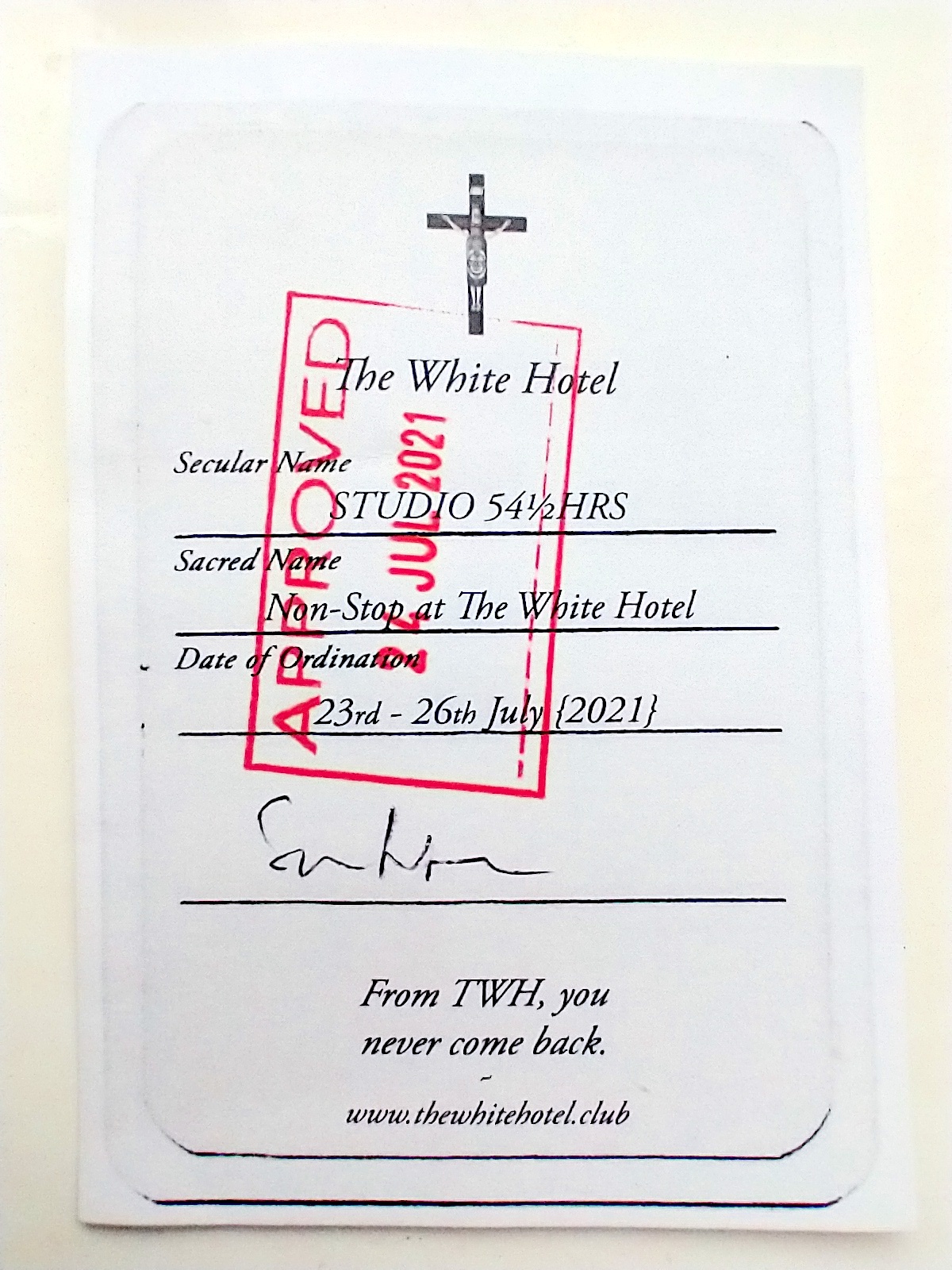 It's felt like an eternity to anyone who values the act of dancing in front of a soundsystem, but after 17 months of social isolation UK clubs have been allowed to legally open their doors without restrictions. That's the official line from the powers that be, but it doesn't reflect the thoroughly mixed feelings in the streets – a recent poll suggested 26% of the UK population think clubs should never re-open, which feels ominous when nightlife is in such a fragile state as it is. Polls can say what they like though – it's clear that on a monumental weekend in the history of UK partying, in the wake of a heatwave no less, there were enough people gasping to get back inside somewhere hot and sweaty. Arguably one of the most respected clubs in the whole of the UK right now, The White Hotel set out its stall in no uncertain terms with a generous 52 ½ hour session, which had no trouble selling out.
The White Hotel is an ex-MOT garage in Salford that has spent the last few years growing up from a DIY venue with a single toilet and a dangerously uneven floor to a safe and welcoming harbour for free-spirited party people in Greater Manchester. The venue's care for welfare was apparent as soon as we arrived, with every attendee required to provide proof of vaccination or a negative test. They even had rapid tests available for anyone who had miraculously missed the memo and turned up with no evidence. Similar stories echo from other places, as clubs take the responsibility of care for their patrons and surrounding community on their shoulders. It's no surprise to see the government wholly wash their hands of practical guidance for the last industry to come back to life.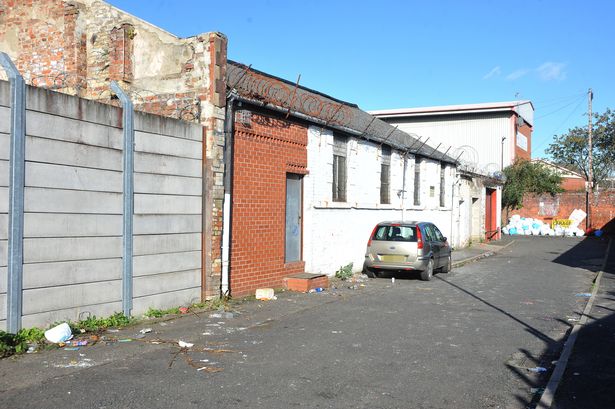 The Friday night kick-off at The White Hotel featured Manchester mainstays Project 13 toasting their 10th birthday for 18 hours with the likes of Beneath, Conor Thomas, TVSI, Anz, Acre, Szare, Ikonika, Scratcha DVA, Ploy and Batu. It's notable how many local names are on that list, calling to mind the debate around the return of the events industry and how things might be done differently during this period of resetting. We can't comment on the specifics of the party at this point though, as we rolled in on Saturday night to be greeted by Wigan's finest, Tom Boogizm, providing the entertainment in the main room for no less than 10 hours.
By this stage, the crowd was a nicely balanced mix of fresh-faced ravers and those rolling on from the night before, creating an energetic but loose atmosphere on the dancefloor – all the better for Shotta Tapes kingpin Boogizm to do his thing. He's well loved across the region, and has spent lockdown releasing a range of wild style mixtapes, an album under the genre-melting Rat Heart moniker, not to mention collaborations with the anonymous Michael J. Blood. Given his fearless and freaky approach to his craft as a DJ and producer, it left options open as to where Boogizm might take us with such a long stretch at his disposal.
With any marathon set, pacing is key, and the Boogie-monsta inched his way up the pitch fader starting with a selection of sub-heavy tracks including ZULI's near-classic 'Robotic Handshakes In 4D', Nazar's 'Airstrike' and a run of classic riddims and contemporary takes on dancehall from the likes of Mark Pritchard and Equinknoxx. Come 6AM and the pace had picked up, which was probably a smart choice given the hour, with Lil Silva's 'Different' keeping the crowd on their toes amongst a selection of UK Funky and grime.
Leaving the main room, it was a wonderful novelty to be drawn back into the trimmings of a long night out dancing with strangers. Everyone you encountered asked, 'how's your night?' 'you having a good time?' and all the other classic tropes of the sesh. The other partygoers seemed keen to ensure everyone enjoyed themselves as much as possible, bringing the community aspect of raving back into focus. A trip into room two provided harder and faster fare from Lyster's YOUTH contingent, who were hosting Glasgow maverick Mother as well as acidhousedeathsquad, another cult crew in Manchester's vibrant scene.
Reaching 10AM, the shutters were rolled up and the night shift was finished, but not the party. The crowd applauded Boogizm off the stage as Annabel Fraser took the reins for the day, no doubt steering the well and truly broken-in dancefloor in a different direction through Sunday. Normally a quality you expect from parties in Berlin, once again there was a shift in the energy of the crowd as new arrivals rolled up from parties elsewhere, or perhaps even fresh from breakfast.
Leaving the club at 11am to soak up a rare, sunny day in Manchester, it was clear that plenty of the crowd was in for the long haul. It's hard to blame them, when there's no more certainty now than there was this time last year. It could all be taken away again so quickly. In the face of such a challenging environment, it felt like everyone was grabbing the chance to properly party while they could, whatever the situation in the wider world might be. After all, hasn't the club always been a sanctuary from the intensity of the straight world?