Rivet // On Feather and Wire
(Editions Mego)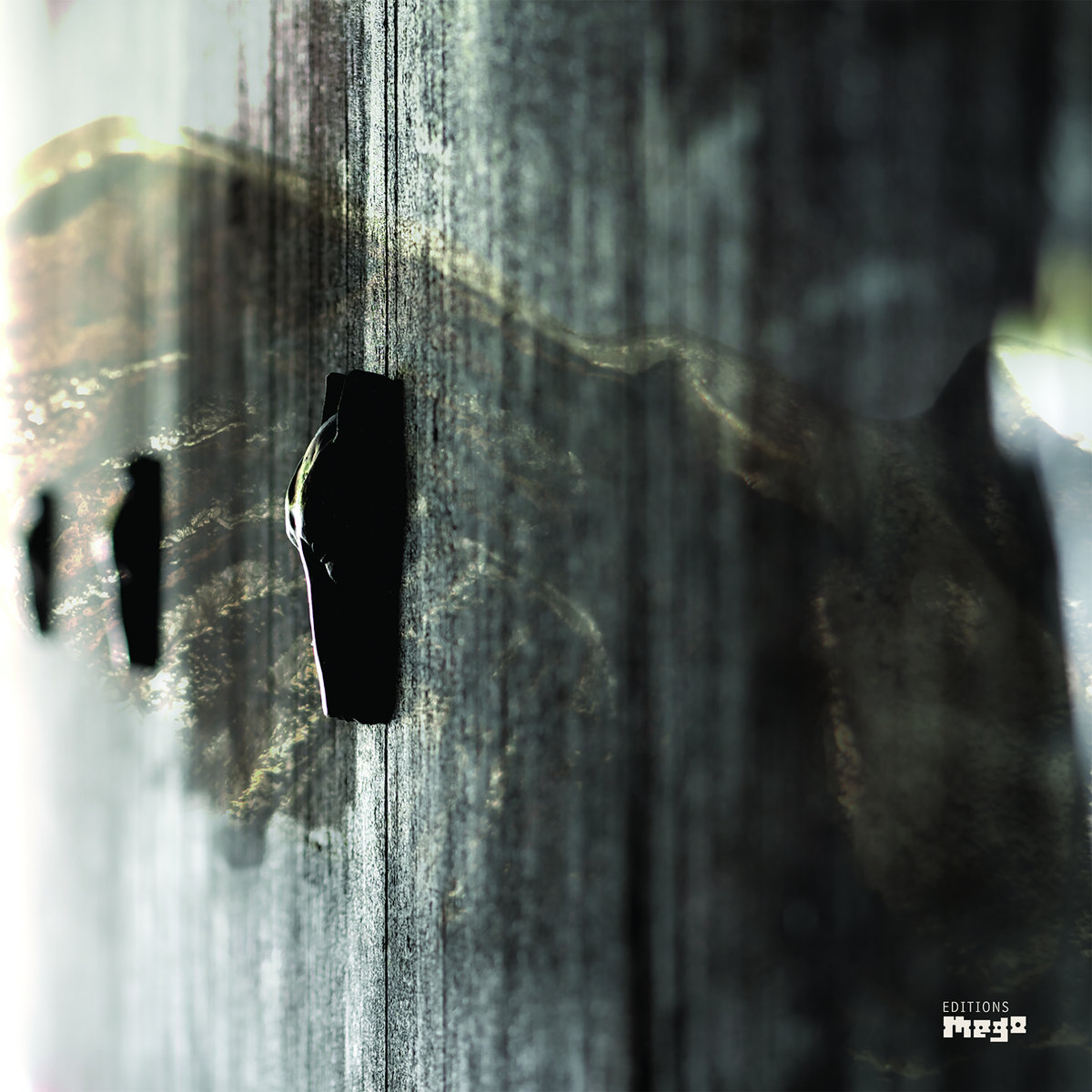 20 years since he first emerged as an artist, Rivet's debut album comes out as a low-key surprise on the illustrious Editions Mego. Initially prolific as a producer under his former Grovskopa alias, Mika Hallbäck's production schedule as Rivet has been scattered across labels such as Skudge, S.E.L.F and Kontra-Musik. But artistry is not a factory, and after years of largely club-focused EPs, listeners are finally offered a wide angle lens into the artist's soul not quite possible in any other format.
I reached out to Hallbäck to gain more insight into the ideas and process behind the album. "Why so long?" I asked. "Self-doubt," he answered in his quick-dry, quippy tone. Well, fair enough – self-doubt has set back many an artist.
Hallbäck has often referred to an almost-tragic motorcycle crash as a turning point in his life, and the influence of this pivotal experience seeps into every pore of the album. Titles like 'Pearling Woes', 'Keloid' and 'Sodden Healer' hint at the pain, struggles and purification through his life-changing walk of fire. As true as darkness turns to light, our hero emerges from the other side of this audio story victorious.
On Feather and Wire opens up with the Rivet we have come to know thus far. 'Ney Non', 'Mag Mich' and 'Coral Spate' hurtle you into the EBM and industrial post-punk club space Hallbäck has agilely carved out for himself, notably on his boss label Kess Kill. These first three songs are worth the album's weight alone, no doubt to be eagerly lapped up by a dedicated listener base. But listen still, for there is more.
Propelled by a backbone of pulsing bass and counterpoint arpeggiated melodies, the album weaves together diverse threads from experimental techno to industrial and pop – a self-described "weird combo" where foreign, disembodied voices co-mingle with angelic choirs and raspy, dry shots punctuate a gaseous vapor mix. It's a full-bodied, disoriented trip between 'ritalin', 'heroin' and 'vaseline' (lyrics from 'Coral Spate'), oscillating between the highs of Heaven and the depths of Hell.
Via the spiritual surrender of 'Pearling Woes', with the melismatic "My pain, oh my pain" vocal in Arabic, and the growling menace and prolonged sigh of 'Sodden Healer', the narrative arc is underlined by the album's end. A new dance aesthetic emerges with the geometric groove of the tribalesque 'Keloid', while 'Ordine Cadmea' – a funky jam of sleazy acid, glissed bass notes and Italian vocals – sounds straight out of an intergalactic space bar on Tatooine. Traversing through experimental soundscapes, our hero is dancing again.
Album closer 'April 8' skirts the sun like Icarus – a heartfelt piece made for Hallbäck's girlfriend's birthday two years ago and now brought to light in a dazzling arrangement of soaring synths drenched in 80s nostalgia. It's a blinding conclusion to this spectacular album, bringing a breath of cloud-parting clarity and solidifying the feeling that we've experienced a pointed expansion of Hallbäck's musical universe – no doubt about it.