Rian Treanor's Experimental Care Works
As an addendum to a longer interview published recently for The Quietus, Adam Quarshie speaks to electronic musician Rian Treanor about making computer music with the residents of a care home in Paris.
Rian Treanor is best known for his innovative, hyperactive and fearless approach to electronic music production, which relies heavily on algorithmic and generative composition using software such as Max/MSP. His latest album, File Under UK Metaplasm, released in October on Planet Mu, has consolidated his position as one of the most exciting electronic artists working in the UK. But running workshops, especially with those who might not otherwise have the opportunity to try out making music, has also become a big part of his work. This initially came about when he was invited to lead an electronic music workshop with young people at Site Gallery in Sheffield.
The restrictions of lockdown have led to Treanor exploring wholly unexpected ways of using music and technology to connect people. This was how he found himself working with the residents of a care home for artists, La Maison National des Artistes, just outside Paris. It was a project that came about through his involvement with Toulouse-based festival Les Siestes Électroniques, where he'd originally been scheduled to perform this year. Seeking alternatives to live performances, the festival invited him to take part in a project exploring the relationship between music and care.

This was something that resonated with Treanor, since he and his father Mark Fell have been caring for his grandparents, who are both in their 80s, since the start of the first lockdown. "My grandmother is in the late stages of dementia now, and we've realised just how much of an impact music has on her mood. She really struggles with lots of things but if I put Hawaiian guitar music on for her, she's completely in the zone." His grandmother kept asking about getting a piano, as her own mother had been a keen piano player. Treanor and Fell eventually agreed, deciding to "put it in the living room and make little activities for her." The pair had to get creative with finding ways to engage her with music. Fell, "made these wooden blocks you can use to press the keys. They're like chord shapes, so you can move them round in all different positions, and then play chords."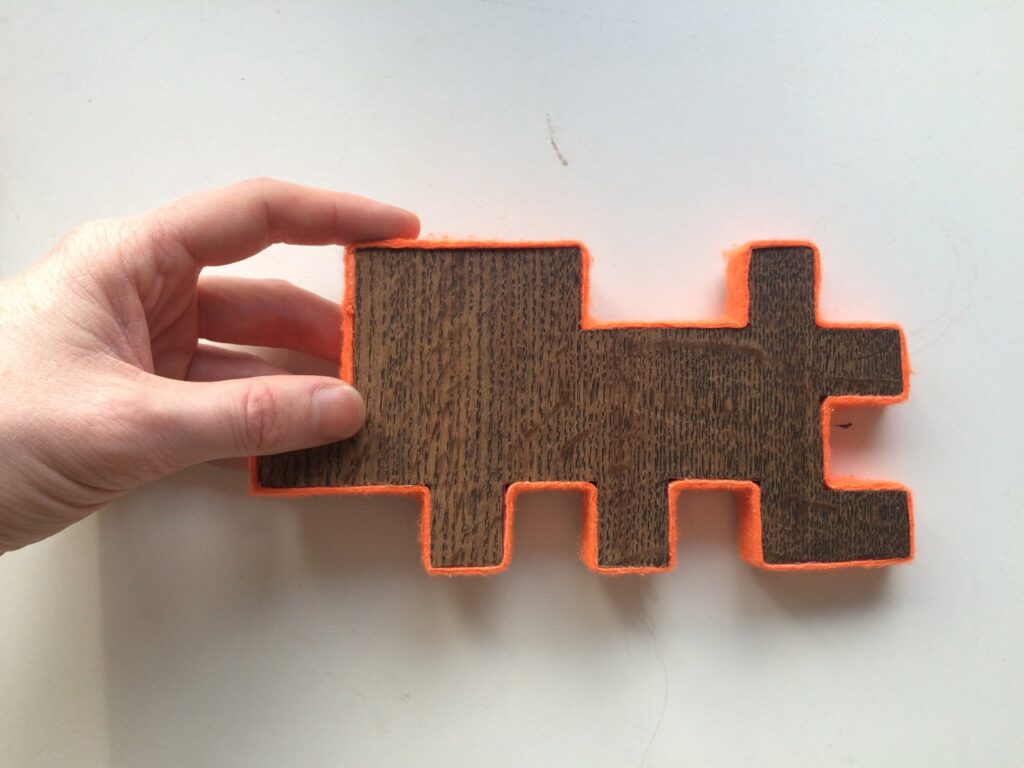 Treanor had to be similarly creative during the project at La Maison National des Artistes, which was a logistical challenge from the outset. Many of the residents were over 80, and one was over 100, so strict social distancing rules were in place throughout the care home. Together with artist and audio engineer Lorenzo Targhetta, who helped facilitate the project, Treanor devised a programme of workshops over several days. First, the residents took part in field recording around the grounds of the house, using Zoom handheld recorders or iPads. Then the collected sounds were put through a patch in Max/MSP, which the residents could manipulate using a basic pattern-generating sequencer on a computer or tablet. "It was like a step sequencer where you could select which sound you use, the pitch and the length", explains Treanor. Finally, the work would be presented to the other residents.

Using digital technology in this way was a challenging experience for many of the residents. "I could tell they didn't really know what they were doing at all. Like, 'why are you getting us to record a drumskin?' Or, 'do you want me to record the door creaking?'" Added to which, language barriers made it difficult to get direct feedback. But after the initial bewilderment of being thrown headfirst into the world of computer music, many of the residents who took part "were really receptive and open to the ideas," Treanor says.

What has been the main lesson Treanor has learnt from doing these kinds of workshops? "Working with people that don't have training, they come at things in a more direct way. 'What happens when I do these things with these materials? How does the material behave?'" There are also deeper lessons that he's taken from the experience, such as highlighting the intrinsic need for connection and collaboration, especially during a time of intense isolation. "One thing that I'm really considering is how to make a project – a technology or an activity – that brings people together, but you can do it in a safe way. How can you communicate tangibly while also being disconnected?"

Though the pandemic has in many ways been devastating for the music industry, for Treanor at least, it's highlighted like never before the importance of music to our collective wellbeing. "Music functions to bring people together. Other than being next to each other on a dance floor, are there other things we can do that form those connections? Regardless of Covid or lockdown, being part of a group, having a thing to be a part of, it's really important for people."
Treanor has kindly provided an exclusive audio edit of the music created during the workshop at La Maison National des Artistes, which you can stream below:
If you enjoyed this article please consider making a donation to International Orange