Pursuit Grooves // Mo:Delic Island
(What Rules Recordings)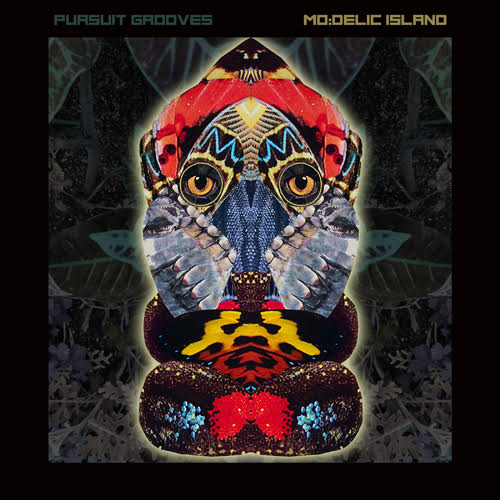 What is electronic music if not a chance to build imaginary worlds? Vanese Smith's work as Pursuit Grooves has always operated according to its own logic, shaping out a space that sits to the side of more broadly established stylistic norms. Based in Toronto, previously spotted on labels like Tectonic and Deepblak but largely moving in her own sphere, Smith radiates her independent spirit in every beat she lays down. In late 2019 she broke from her typically abstract impetus to explore the overlooked story of pioneering Black American pilot Bessie Coleman on Bess, but now she brings the focus back to imagined territories by creating Mo:Delic Island.
Smith frames her latest album as a fictional zoological find – "a magical place filled with fantastical creatures that radiate joy and hope to all in their presence." It's a bittersweet reflection on the fragile state of our relationship with the natural world, celebrating the wonder of the flora and fauna which make our planet so uniquely beautiful, while also lamenting the destructive tendencies of mankind. There's a particular timbre Smith leans on to help render Mo:Delic Island – a certain strain of woozy pads bursting with colour and polyphonic harmonics. You can almost smell the vivid scent of the flowers, feel the dense foliage rustling around you.
The tension behind the album's theme feels especially foregrounded on 'Hope', which steps on a tough, militaristic beat that falls like jackhammers pounding the ground. That Smith's lush synth tones can prevail in the face of this unrelenting machination speaks to the strength of the natural world in the face of insurmountable odds. Such testing moments are contrasted with the unbridled joy and effervescence of the album's most uplifting moments. 'Wonderment' and 'Cheer' bask in the warm glow of the leads – the latter track also features an earthly drum kit which sits so perfectly on the syncopated rhythm of Smith's distinctive beats.
There's fortitude embedded in all of Smith's work. Her tracks hit with purpose and immediacy, but on this album those bright and bold shapes are steered to a thematic cause which feels like the perfect fit. This fantastic place she's created comes to life before your ears, every insect and plant easily discernible as they wriggle and creep to the crooked funk of their environment.