Plebeian // Tannins EP
(Eternal Ocean)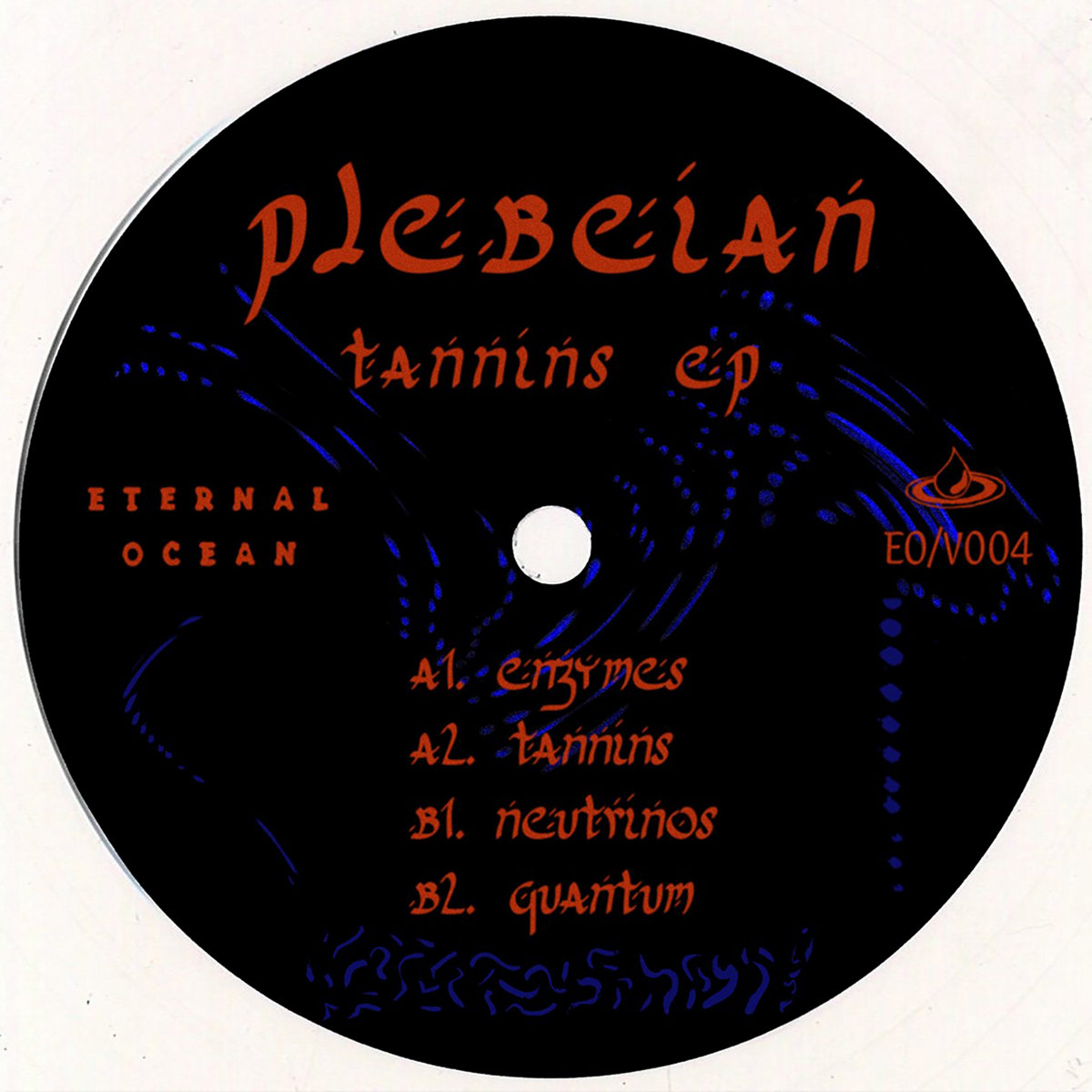 New York's Andrew Nerviano has a lot going on. As a co-founder of Sweat Equity, he's helping push a skewed strain of modernist club music that teeters between serious rave slaying and irreverent curveballs, with plenty of space for noisy, punky outbursts from the likes of Deli Girls. As well as running parties in the New York area and generally embracing a tongue-in-cheek corporate aesthetic wherever possible, Nerviano is also building up his own artistic presence as Plebeian.
The Plebeian sound feels distinct from the Sweat Equity vibe – more detached and abstract as opposed to playful and boisterous. There have been early cassettes and EPs dropped here and there, but last year's Chess EP on Molten Moods seemed to solidify a trajectory for Nerviano's productions in the direction of trippy, broken techno. It's the kind of dense and detailed fare you normally expect to hear emanating out of the UK, but truthfully that sound has become a global beacon for those looking beyond the rigour of four-to-the-floor.
Tannins EP finds Plebeian shoring up with Eternal Ocean, a Mexico City-based label who have slipped out a small cluster of excellent releases to date (including one from IO favourite Awo Ojiji, check their recent drop on Eclipse Tribez). There's a theme building here around timbre-rich, meditative but motorik club music, splitting the difference between the fractured flair of Livity Sound and the compelling drum mantras of the European deep techno contingent (I'm thinking Valentino Mora and Varuna here). The atmospheric swells shaping out the space on the title track are geared towards heads down immersion, but there's plenty of sprightly angles and curves upfront to keep the limbs twitching.
Given the hypnotic, loopy quality of the music, it's possible to view Plebeian's tracks as DJ tools of sorts. They certainly stay on course, preferring subtlety over braggadocio to quite possibly slip into the mix undetected, but they're also exquisitely sculpted and worthy of their own space to shine. This stretched and splayed strain of contemporary techno – all staggered kicks and digital shards – is in abundance right now, but Nerviano brings his own swerve to the sound, striking a sweet spot where understated and ear-snagging sonics can coexist in a club-ready whole.