IOMix011 // SDEM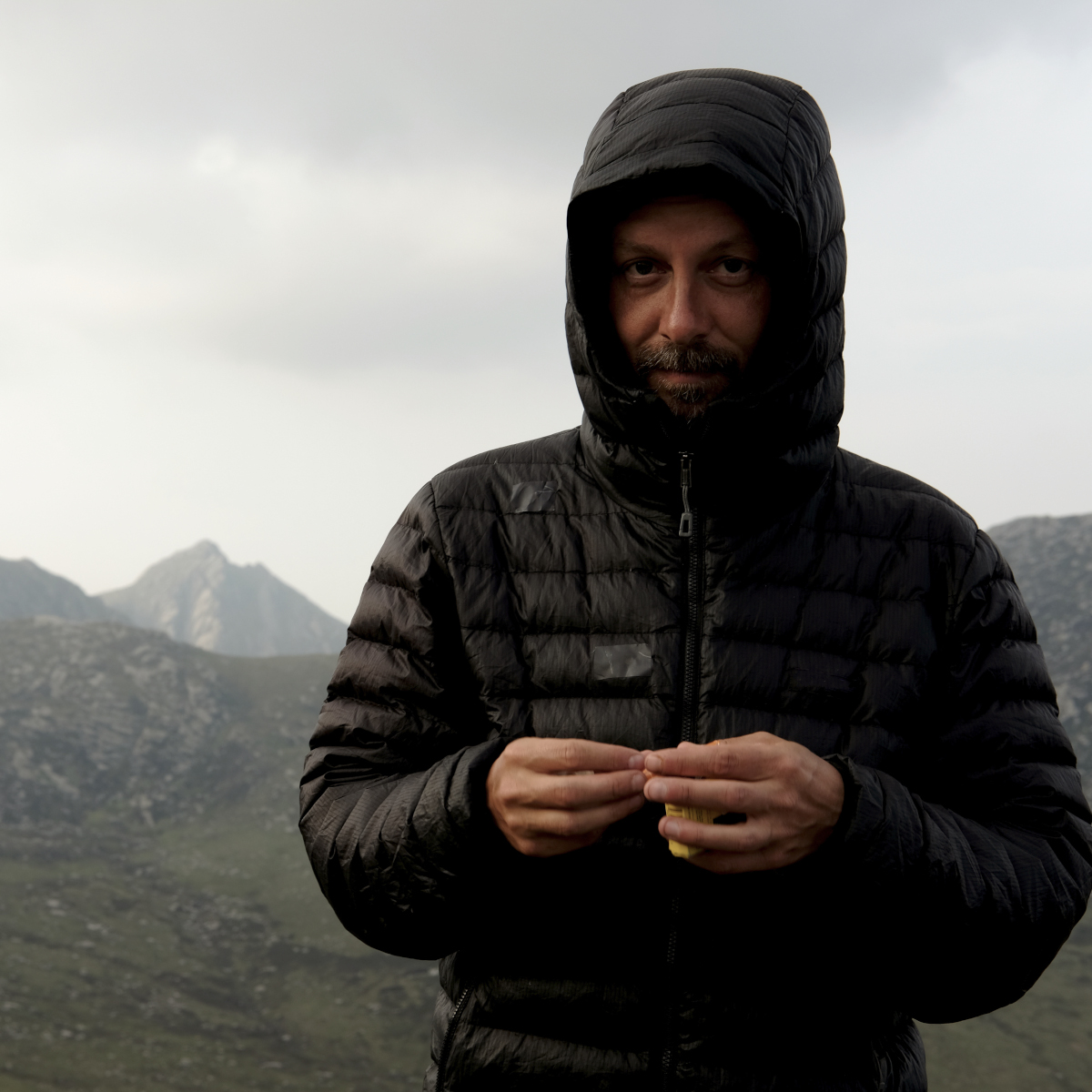 Set phasers to crunch and take a swerve into the mutant B-boy stylings of the freshly-annointed Skam alumni with a new album of head-frying gear.
The latest entry in the IOMix series comes from Tom Knapp, who has been slipping out executive crunch as SDEM for a handful of years now. His active devotion to furtive strains of oddly funky machine music runs back to the 90s, and he's been tangled in the web of cult label Skam for some time now, having graced the label with a niche mix back in 2004 alongside Alex Peverett as Mortal and Chemist. Following his outstanding turns for the likes of CPU and Opal Tapes, he's committed his latest wares to Skam for the Vortices LP, which showcases his dank, scuffed approach to freak-fried B-boy gear in spectacular style. We invited him to throw down a mix which captures his unique, informed view of Skam's vital legacy, and he's done himself and us proud in the process.
Hey Tom, thanks for recording the mix for us! Did you have a particular trajectory in mind for it?
Yo cheers for asking ! Yeh . ..I had in mind a mix that tapped my vague memories of going to old skam parties (schism) , so there's tracks in it that sort of summon that vibe, but as usual I was winging it and as it went on I folded in some newer stuff I rate aswell.. basically it's mutant b-boyism block party zone ..but subject to various tangents.
Congratulations on the new album Vortices. We love it! Do you see each of these tracks as self-contained wormholes?
Ah cheers! …
dunno ? Not really . Feels a bit Picard to start thinking about wormholes. There's some good wormhole action in twin peaks 3 though so maybe 🤔 . Shout out to Klein bottles tho
Your music has that crunchy, space-junk vibe that sits so comfortably on Skam. Do you have particular tricks to get that vibe sounding that disheveled?
The tracks all sounded super clean pristine like snd or something at first, but then it took ages for it to come out and the sound got corroded in the damp northern climate.
I was listening to lots of dub and Geralds juice box stuff & black secret technology around the time I made these tracks, I love those sort of futuristic but ramshackle sonics.
It also sounds like music which doesn't get a lot of natural light – do you worry a well-lit, sunny studio might kill the dank, dystopian vibe?
Hahah no, apart from one spot I had ages ago, every place I've had to set gear up in has been attics with loads of natural light. I like being outside loads ! Being in a tent in shit weather is well ace
I did used to like wandering about in the post industrial wreckage in hull as a kid but that was ages ago.
I'm not about being dystopia , like Bladerunner is probably an obvious reference point, but that's like a beautifully designed, romantic version of dystopia. if you want to feel actual dystopia vibes u can just read the news
What's your favourite non-musical way of creating a vortex?
Talk to a mate. I had a good chat with my mate Lee the other day that started off being about what actually is language , tangent into: if you had been born both deaf and blind , then what sort of form would your thoughts take, then further discussion on how maybe your brain would start to create and show you abstract pictures based off other senses like touch and taste
Describe one memorable time someone else's music put you into a vortex.
reheard this recently after not listening to it since i was about 10 ,. proper vortexed me out.
What exactly are quadro diagrammatics? And where can we buy some skrunge?
You'd have to ask SheOne about Quadro Diagrammatics, he named that track – the rhythm stuff on that one was made out of sounds he sent over – his stuff is legendary, bigup James !
You can buy Skrunge from here
If there is anything else you'd especially like to shout out, please feel free. We're here for recipes, movie night recommendations and household tips.
Shout out to SODA for the album artwork & patience & Miles for the mastering..
Cheers out to anyone checking my stuff , means a lot !
last two films i watched were Beau Is Afraid & Mother!
– both were defo an 'experience' ahaha, but i dunno if i would recommend them as being actually good ., like – beau was good while i was actually watching it , but afterward it ended i felt a bit hmmm. maybe I need to watch it again.
& aronovsky.. fucking hell.. i think i generally got issues with his stuff, i dunno why i watched it tbh hahah
the last film i watched that i thought was really great was "riddles of the sphinx" – amazing soundtrack too
This is my secret method for making an approximation of injera without having to wait a week for fermentations :
3 cups warm water
1 1⁄2 cups (150g) strong white bread flour
1 cup (190g) brown teff flour
1 tablespoon sugar
1 1⁄2 teaspoons active dry yeast
1 tablespoon baking powder
1⁄2 teaspoon salt
1 tablespoon apple cider vinegar or white wine vinegar
Add all the ingredients to a blender except the vinegar and oil. pulse to mix.
Pour into a bowl and loosely cover with a clean cloth.
Leave to prove at room temperature for two hours.
It will double in size and be full of little bubbles.
When you are ready to cook the injera, stir the tablespoon of vinegar in.
Cook on a hot plate – like a pancake maker .
enjoy
IOMix011 by SDEM // Tracklisting:
Coil – inkling
R325 – 910510819
Leo – Vigi
Req – soul plot
Rat heart – Ratboy beat 4 ur girls big fat feet
Coil – first dark ride
Fear ratio – GBA live
Michael j blood – ohlando
TPM – beta bodega (tercer poder mundial)
Passarani – phonok (Gescom vacuum party mix)
Phoenicia – odd jobs (ectomorph and dj godfather version)
Microthol – dissonanz
Strategy – computer rock
Basic channel – octagon
Leo – beckoned
Coil – dark river
Dj PayPal – boy u get lit
Michael j blood – sun in pisces Dub
Missy – hot boyz
Mobbs – locust
Mc Shy D – XX Rap
Covork – ?
Fumu – ?
Material – reduction
Autechre – All tomorrows linoleum
SDEM artist photo courtesy of Lee Snoding