IOMix007 // Church Andrews & Matt Davies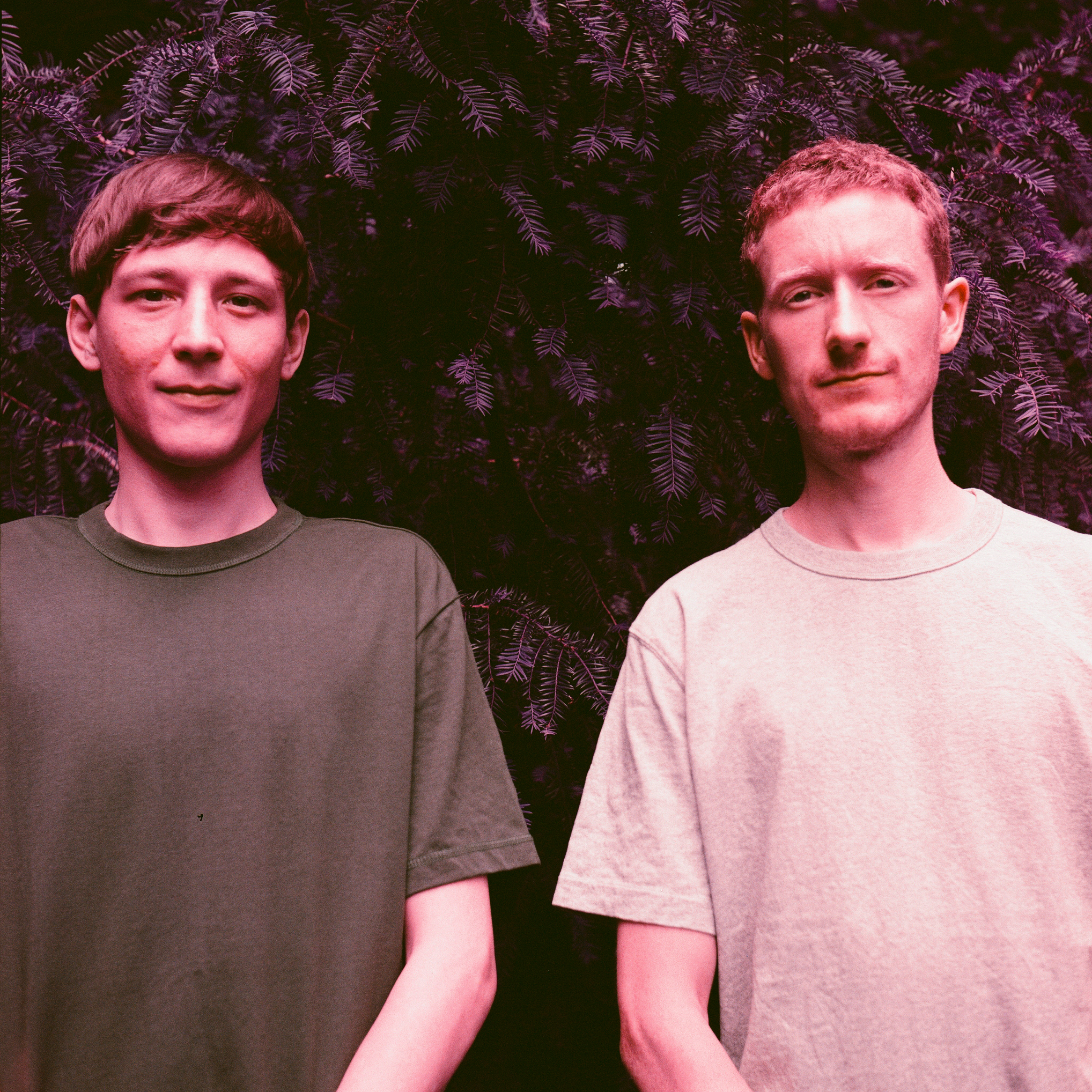 We never like to repeat ourselves at International Orange, and so we slip from Brunson's blistering acid techno to the fluttering, experimental electronics of Church Andrews and Matt Davies as the IOMix train veers into stuttering, non-standard territory where obtuse angles don't necessarily forego beautiful sonics.
Out beyond the pastures of gridded, danceable structures, there's a landscape teeming with original approaches to electronic and electro-acoustic music. That's been the case since the first experiments with tapes and circuits in the days of musique concrete et al, but these days the hybrids are rich and varied, the forms ever mutating and fascinating.
Across a pair of EPs and now the recent, dazzling album Axis, Church Andrews and Matt Davies embody this spirit perfectly. Davies is an accomplished drummer working with an experimental impetus (think of the likes of Chris Corsano, perhaps), and his patterns are the triggers for Andrews' synthesis, which in turn feeds back into Davies' playing. It's the perfect juncture of human creativity and machine logic, resulting in distinctive, fresh compositions you could happily file alongside the likes of Mark Fell, Rian Treanor, Beatrice Dillon et al.
Of course no work exists in a vacuum, and as such we asked for an IOMix which points to some of the adjacent sounds that contextualise Axis, and Andrews was kind enough to piece together a mixtape of mind-bending sonics which shape out a scintillating world of sound around his and Davies' collaborative project. We'll dispense with the nonsensical questions on this occasion and get right to the mix – recommended brain food for moments of focus, an authoritative tool of discovery (with added tracklist for your research pleasure), or something to sit down and melt into when a quiet moment arises. Enjoy.
Tracklisting:
01 – Kirk Barley – Lake Of Gold 
02 – Francesco Cavaliere & Tomoko Sauvage – Rainforest Synthesis 
03 – Neinzer- Elliptical Footsteps 
04 – Matt Evans – Full Squid 
05 – Martin Glass – 21 Glasshouse (Bespoke Hold Music) 
06 – Kate NV – Du Na 
07 – Silvia Kastel – Better Off In Water Fractals 
08 – Rosso Polare – Arrubbe Chit Ka 
09 – Atte Elias Kantonen – Pan Dub 
10 – Church Andrews & Matt Davies – Axis 
11 – Church Andrews – Glue 5 
12 – Kindohm – Unreleased 
13 – JAKOBY – Someday Soon We'll All Be Salt 
14 – Object Agency – Big Double Decker Bus 
15 – Beatrice Dillon – Square Fifths 
16 – Church Andrews & Matt Davies – Candyfloss 
17 – Graham Dunning – Silo – 13 Animate, Immobile Statue 
18 – Modern Institute – Unknown 
19 – Rian Treanor – Unreleased