Hardcore Anomaly: Earth Leakage Trip
The first release on seminal breakbeat label Moving Shadow has been reissued, but it's far from a standard approach to the hardcore blueprint. Oli Warwick reached out to Earth Leakage Trip's Neil Sanford to find out more.
At International Orange we love anomalies – the weirdo records that fall between the cracks and don't quite match the wider narrative of their era. At its outset, breakbeat hardcore was a perfect incubator for such misfits, before people worked out a formula and the sound developed from there. At one point, people genuinely didn't seem to know what they were doing with the samplers and sure, there might have been a lot of forgettable misfires, but plenty of times an artist struck gold by stabbing blindly at the Akai until something magic happened.
We'd point here to the likes of Blapps Posse, whose ragged approach to breakbeat juggling and acid house energy was definitely not refined or adhering to a blueprint, and indeed they ended up so west in their delivery no one ever quite sounded like them afterwards. But listen to 'Don't Hold Back' and tell us it's not an absolutely rude party monster. In a similar spirit of individuality, but completely made of its own moving parts, Earth Leakage Trip's Psychotronic wasn't like anything else out there when it heralded the dawn of a little label called Moving Shadow in 1991. At the outset, Earth Leakage Trip were Neil Sanford and Simon Carter, two friends experimenting in the studio with a typical set up of drum machines, synths, samplers and sequencers, but also sporting an attitude slightly detached from the rave scene.
Psychotronic has been freshly reissued by Blank Mind – a process which has been complex and protracted, but also approached with a diligence which warrants the wax space. "It's interesting how [Psychotronic] postdates early bleep such as LFO, Sweet Exorcist and Nightmares On Wax on Warp and precedes breakbeat hardcore like 2 Bad Mice and Kaotic Chemistry," says Blank Mind founder Sam Purcell. "It came at a time of hybridisation between music more rooted in house, and something new, faster and 'breaks-ier', not exactly fitting in squarely anywhere, and that is part of the beauty. Its influences are broad, and very much rooted in psychedelia – this record belonged more in field raves such as Spiral Tribe more so than warehouse or club parties."
We reached out to Neil Sanford to gain a little more insight into the roots of his and Carter's unique record, and how it ended up being so different compared to other records of the era.  
"I grew up loving electro and hip-hop," says Sanford, "and for me acid music had a relationship with electro that I hadn't seen in anything new. At the time I was going to underground rave parties all over London. I was mostly hearing breakbeat, acid and jungle. There was a moment when the scene started expanding on the atmospherics, around the time a decent sampler was just about affordable. Hardcore and only for the headstrong was the word.
"I recall Rob Playford (cofounder of Moving Shadow) saying to me, 'yeah, darker the better.' Hollywood were popularising horror in things like Nightmare On Elm Street and this played an influence on the scene and led us to using the spooky-sounding children samples that we found from an old 60s record for children. In the UK we all grew up hearing TV and film music and it played a big part in what worked as samples. It was always wild to hear something very familiar you hadn't heard since you were 10 years old twisted up in a breakbeat. The seagulls were inspired by a 60s psychedelic rock band called Small Faces."
Although it was a cult concern for the most part, 'No Idea' was undoubtedly the most played track from Psychotronic, picked up by the likes of Colin Faver and Colin Dale (arguably the most important tastemakers in UK radio for techno and rave-related music). It was unrepentantly creepy in its choice of samples, and its otherness was precisely why Sanford and Carter opted for the title 'No Idea'.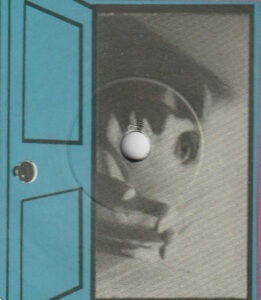 "The response was as surreal as the music itself," recalls Sanford. "On only a few occasions did I witness it being played in a club. The first occasion just after it was released, my friend played it to a crowd who were not only not ready for anything like that, I don't think they were even ready for acid house music. It was a mixture of responses, some not being able to handle it at all, looking very distressed, and then others laughing and loving it. On one occasion, a nightclub owner had dropped acid for the first time and whoever was DJing at the time put it on. At this time the track was getting popular and the audience were getting down no problem, but this guy started having a bad trip with it. I was told they calmed him down, explained it was just music, eventually turned the whole thing round, now its his favourite ever track."
In the wake of the release, Sanford and Carter's idiosyncratic creations drew nods from across the board. Rising High approached them about follow-up EPs and Photek tracked Sanford down to buy a record directly off him in the street. After drops on Rising High, Sanford continued the project solo with a string of releases on LTJ Bukem's Cookin' Records, while Carter became an intrinsic part of Spiral Tribe with his work as Crystal Distortion. Years down the line, Orbital even featured 'No Idea' on their Back To Mine compilation. In the nebulous nature of the rave scene, it was through a back and forth of selling and re-purchasing an Elektron Monomachine through Sound on Sound that Purcell came across Tony Lobue, a later collaborator in Earth Leakage Trip with Sanford, which started the process leading to this reissue of a record most would agree is a quintessential curiosity in the tangled lineage of breakbeat hardcore.  
Rogue Gallery
In the spirit of Psychotronic, here's a rundown of 10 more oddball missives from the hardcore petri dish.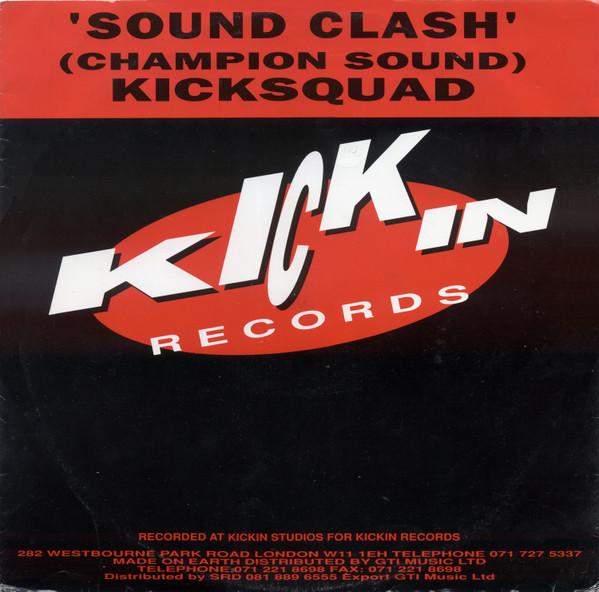 If you enjoyed this article please consider making a donation to International Orange