E-Saggila // Corporate Cross
(Hospital Productions)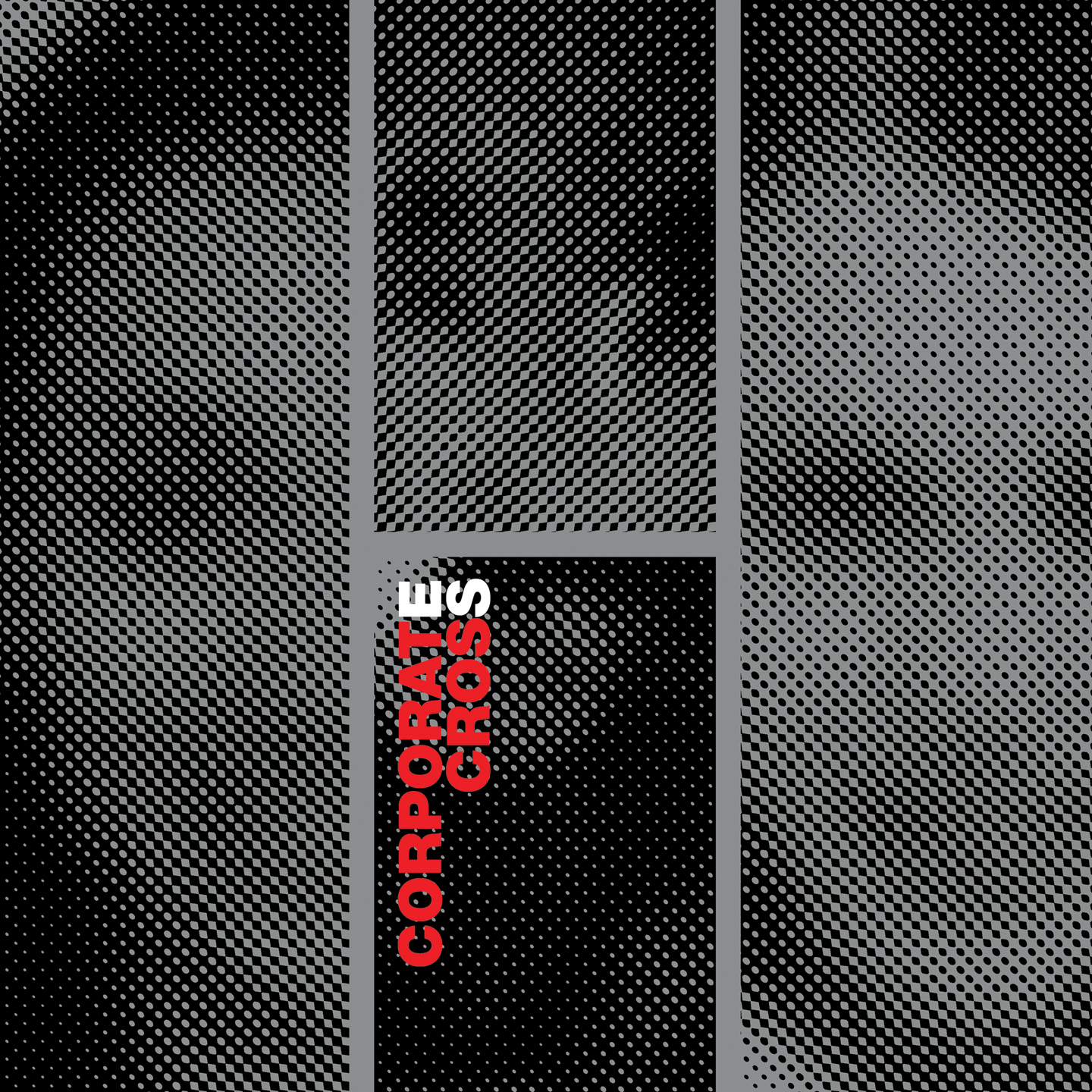 E-Saggila is Iraqi-born, Canada-based sound artist Rita Mikhael, purveyor of harsh electronics and unforgiving techno. Previous releases on Northern Electronics, Opal Tapes and BANK Records NYC favoured club-focused industrial rhythms garnished with febrile, abrasive textures. Her mesmerising nine-track debut Corporate Cross, for Dominick Fernow's label Hospital Productions, though, has an appetite for destruction and creation alike. Futuristic and dynamic, the album moves between styles in a hypnotic swirl of heavy noise treatments, synth flurries and intricate drums.
Powerful opener 'Redcloud' sets the template for the album as searing melodic tones fall prey to abrasive textures, with artful melancholia and sound design given level pegging in this more developed progression into E-Saggila's sound world. At times the heavy emotional tint to Mikhael's melodies makes the record feel like an ambient headphone excursion, not least on the beautiful 'Replica', but as your guard lowers there are jagged blasts of breakbeats and blistering sci-fi sound effects waiting in the wings to snap you out of an overly sedentary mindset. The impeccable drum programming on 'Cellygrin' demonstrates Mikhael's propensity for playfulness, while muted screams on energetic track 'Mouth In Reach' hint at a darker force lurking behind the forthright 4/4 thump and cascading lead lines.
'Slowland' stands out as a highlight of the album, capturing Mikhael's compositional arc as she morphs between distinct forms with a seemingly organic sense of progression. What begins as a rush of static and tonal effects gradually become the track's distorted rhythm pattern, each successive moment shaping out a new vignette within a larger theme. The title track is another fine case in point as it mutates from experimental techno to a mesmerizing retro synth after the three-minute mark, moving into a new atmospheric space defined in part by the ghostly mist that descends. Tracks like this and '9 Digest' flirt with sonic and structural destruction, but maintain their integrity despite the best efforts of Mikhael's processing.
In its many-layered, polymer nature, Corporate Cross feels almost undefinable, glitching between dark and the light in a pendulous fashion. Taking inspiration from social anthropologist Mary Douglas' concepts of 'dirt as a form of disruption to order,' Mikhael recognises the power in sonic degradation, but never at the expense of her vivid, expressive take on melodic composition.