DJ F16 Falcon // Ici Commence La Nuit
(Notte Brigante)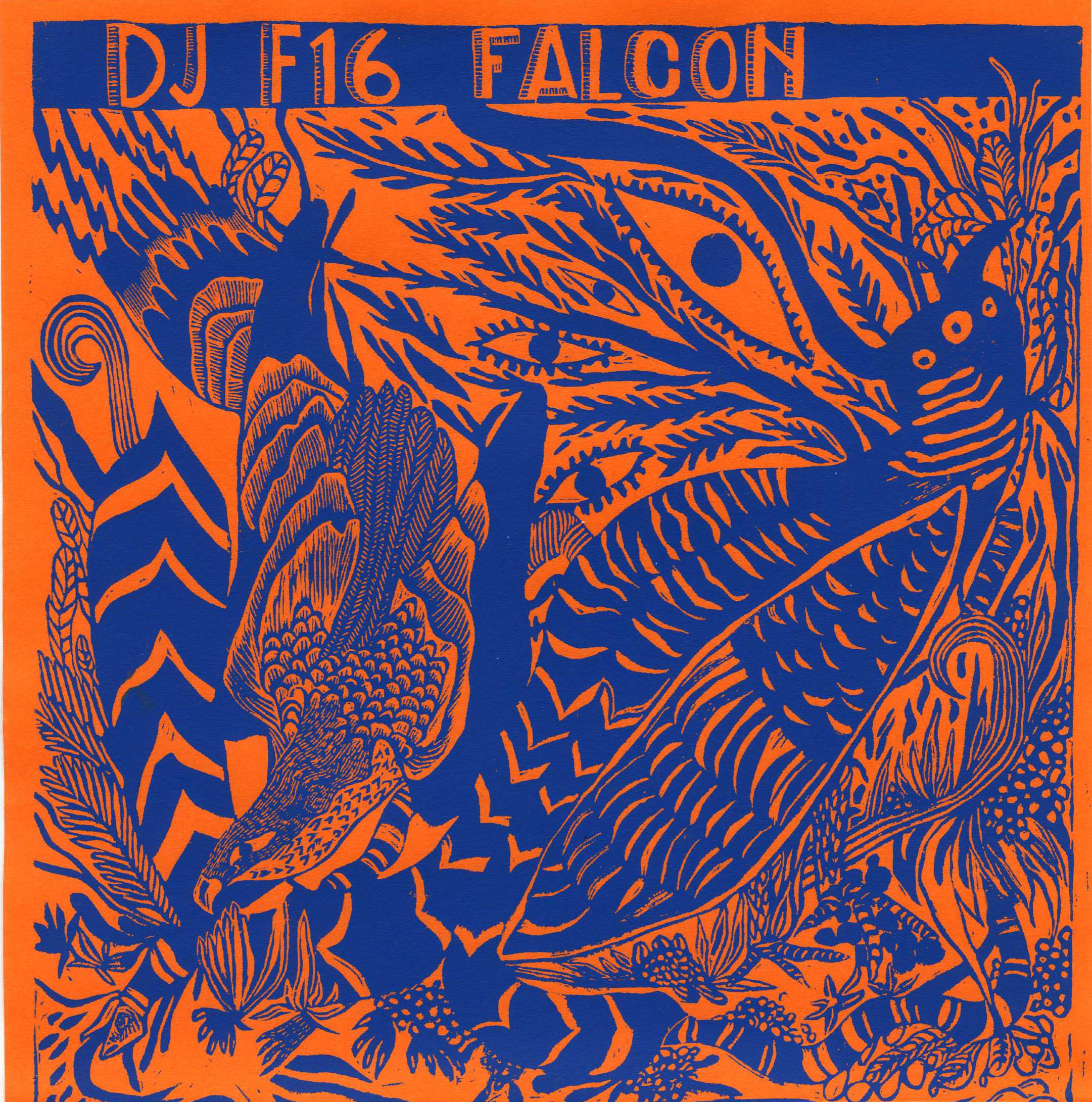 Outré dub-style surrealism from a new talent on an increasingly intriguing label out of Lyon.
Discovering Ici Commence La Nuit feels like slipping on a mossy bank, sliding your 21st century kicks into a stagnant ditch and accidentally unearthing the tangy, over-matured remnants of Compass Point island boogie, 80s dancehall and Jah Wobble dub navigations. There's a classic lick to the music, not least the title track with its Wally Badarou-esque keys, but it's not an entirely retro-styled experience.
'Clope Sucrée' makes sure of that with its unhinged collage of other-n-extra-worldly flute hums, vocal babbles, atmospheric fizzes and pitch-tweaked synth. In fact, the nonplace we're transported to feels akin to the verdant landscape New York duo Georgia sows their unusual fruit across – a fantastic, alien terrain only a select few are able to navigate.
As the marginally more focused riddim of 'Trip á la Mode de Quand' trots out a surrealist dancehall refrain, we're finally left with enough head space to wonder, who the hell is DJ F16 Falcon? Looking past military schematics and French touch first wavers he's clearly locked into the arms race of ridiculous DJ names in the modern age. According to the label, Lyon-based Notte Brigante, Falcon's real name is Mathias Kulpinski, and he caught their ear with a low-key 7" entitled Dubz that came out in 2019.
With one other release this year on Association Fatale, it's clearly early days for this particular oddball, but the sheer force of personality in his music is exciting and free. It's the sound of an artist working unbound – something which can often be dulled in the face of appreciation, expectations and gig schedules. That said, there's enough weirdness woven into Ici Commence La Nuit to keep things interesting for a good while yet.