ACS raves and the rise of UK Afrobeats
At universities across Britain, Afro-Caribbean Society raves played a vital role in incubating the sound of UK funky and merging it with the rise of Afrobeats. Christian Adofo looks into a pivotal time for African club music in the diaspora.
In Paul Gilroy's classic exploration of UK race relations There Ain't No Black In The Union Jack he writes: "The town halls and municipal buildings of the inner-city in which dances are sometimes held are transformed by the power of these musics to disperse and suspend the temporal and spatial order of the dominant culture. As the soundsystem wires are strung up and the lights go down, dancers could be transported anywhere in the diaspora without altering the quality of their pleasures."
Gilroy's words give voice to the transcendental power music has had for first and second generations of Caribbeans in the UK. Having arrived in the UK from former British colonies on the promise of plentiful work and a warm welcome, the deal for migrants in the Windrush generation was not all they had been led to believe. Carefully and considerately curated spaces to dance offered them respite and restoration on the weekends, in a place where they were no longer invisible.
A sense of this transportive reverie was felt in Steve McQueen's recent anthology series, Small Axe. In the Lover's Rock episode, set in 1980, the saccharine, singalong chimes of Janet Kay's iconic 'Silly Games' evaporates into the damp, high ceilings of the living room. The soft opening signals of Channel One dub 'Kunta Kinte' by The Revolutionaries unfold to attentive eardrums and, once the supportive slaps of approval hit the wallpaper, the guiding bass lifts the suspense in the room. The response through dance embodies the relief of everyday tension. It is, like alchemy, turning struggle into strength in Babylon, with the smell of fresh curry goat and rice and peas adding to the sense of home from home in taste as in sound.
African Pride
In the last 20 years in the UK, music has continued to serve a similar function, facilitating greater prominence for children of West African heritage — particularly those from Ghana and Nigeria — and reinforcing a sense of community and pride. Through regular attendance at independence day events celebrating their respective motherlands from the early '90s to the present day, a connection between Africa and the wider diaspora was being reinforced. In London and the South East, at venues like Bel Air, Stratford Rex and The Dominion Theatre, a subconscious change was taking place at hall parties, via Hiplife and Naija Pop. Crucially, for a UK-born younger population navigating dual cultures and identities, this was happening without a parental push.
In The African Diaspora Population In Britain, Aspinall and Chinoya note the Black African population in England and Wales was almost a million larger than Black Caribbean and other Black groups combined. They also noted high levels of education in this demographic, with only Chinese and Indian populations having higher proportions of degree-level qualifications. This growing population and their route into higher education would soon plant the seeds for an influential rave scene emerging from the Afro-Caribbean Societies at key universities around the M25 including Brunel, Hertfordshire, Kingston, and in the East Midlands with Nottingham Trent and De Montfort.
The soundtrack to these ACS club nights encompassed the polyrhythmic productions of UK funky and the grime energy of MC-led tracks, where Patois and Pidgin English fused with syncopated London slang. This heralded a plethora of dance crazes, commonly known as skanks, that opened the door to the dance-led Azonto movement, Afrobeats and the Afro-affiliated subgenres which have crossed over globally in the last few years.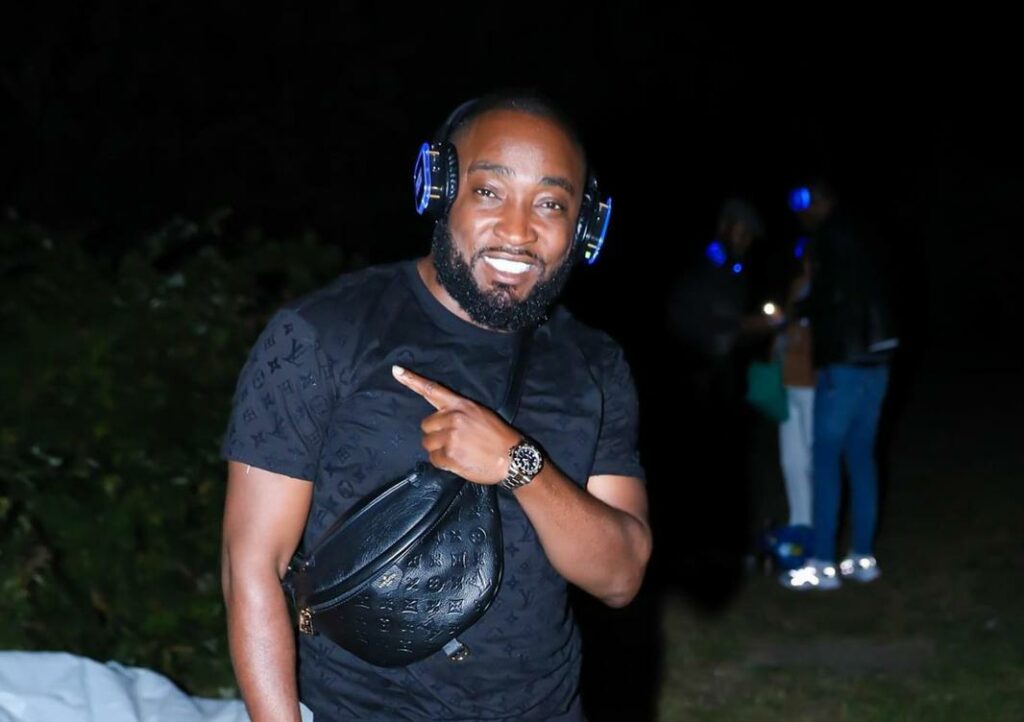 Mikael Silva and the Coach Party scene
"It was mainly RnB, bashment. There wasn't really much Afrobeats being played at all," says Philip Owusu, perhaps better known as Mikael Silva. "We had a few songs that people knew like 'Sweet Mother' by Prince Nico Mbarga and Mzbel's '16 Years', because I am Ghanaian," he adds, reflecting on the rare riddims that made an explicit link back to Africa in the early 00s. Owusu was an early promoter in the university rave era who noticed a gap in the events space for young students of African heritage across the UK.
"People didn't realise that on Ghanaian or Nigerian Independence Day in the early 90s they used to have over 5,000 or 6,000 people at these events at Stratford Rex, so we knew the numbers were there," Owusu says. "But we also knew as a collective the Ghanaians and Nigerians, especially people from West Africa, were very focused on going to university. In 2003 and 2004 we looked at Leicester De Montfort, Birmingham University and realised there is actually a market for this."
Along with his business partner Will Oherien, President of the Afro Caribbean Society (ACS) at De Montfort University, Owusu began a journey into curating events for the black student population in the East Midlands, many of whom were originally from London but were missing out on the regular black events the UK capital had on offer. Together they launched their first foray into events for this demographic through CoachParty.com, and built an accompanying website to cater for all the universities in one place, long before the advent of social media platforms. Bringing together student populations from around the country, these linkup raves would be held every three months during term time, and crowds grew from 400 to 2,000 people within two years.
Inevitably, the market started to open up, with fellow promoters focusing on undergraduates in Middle England. Owusu shifted his focus back to London and launch his alter ego Mikael Silva, taking inspiration from successful contemporary house producers of Latin persuasion. The stage name was racially ambiguous enough to put on flyers and allow him to book venues in the capital, despite not technically being a DJ. A racially ambiguous alter ego was necessitated by the Metropolitan Police's controversial and only recently-scrapped Form 696, which required promoters and licensees to submit a risk assessment document two weeks before putting on an event. This requirement was widely condemned as racially profiling nights with a bias against underground Black music genres.
Afrobeats meet UK funky
During the mid '00s UK funky was also on the rise. Heavily influenced by the tribal, deep, soulful and bassline house sub-genres, it was regularly blended with Afrobeat, broken beat, minimal, electro and garage, uniting the Black Atlantic on the dance floor around a fresh, feelgood sound. During this time, a younger cousin of Owusu's was starting out as a grime MC, but would soon adapt his elder relative's entrepreneurial event ventures as a platform for his own influential music career, based around UK funky.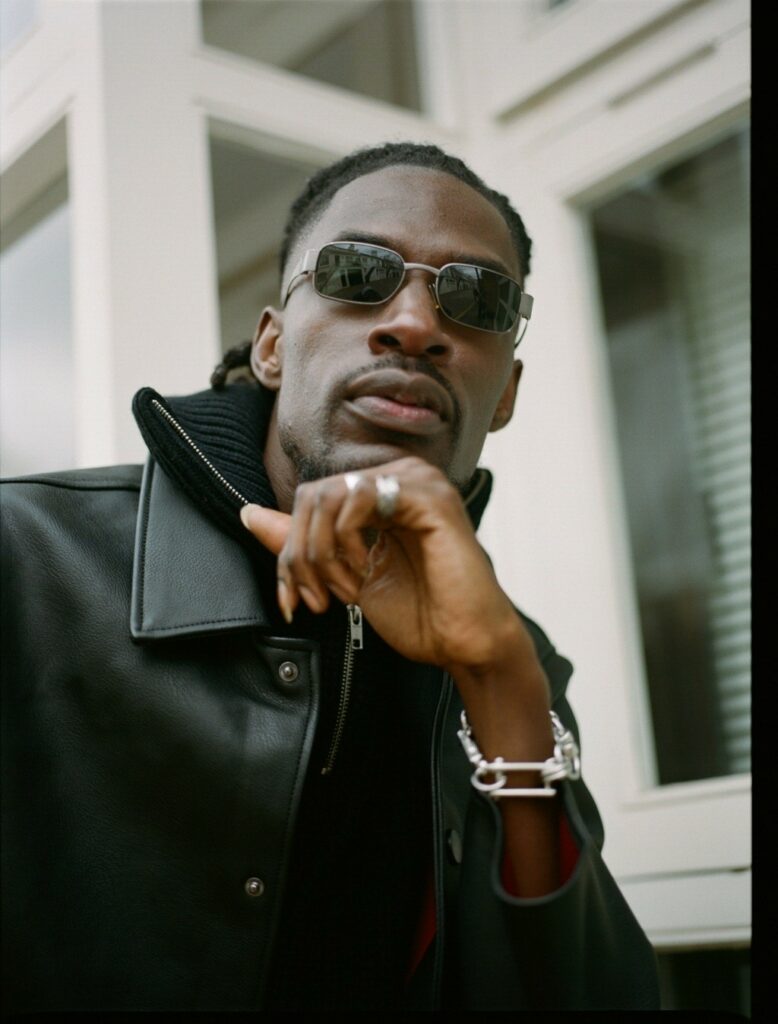 "When I went to Ghana my mind was opened to another perspective on life," says Papa Kwame Amponsa, better known as Mista Silva. "It started to influence how I thought about my route in music, and everything else in my life."
Hailing from Brockley, Amponsa was one of the pioneers from the uni rave scene, and he joined the first wave of UK Afrobeats artists with cult releases 'Boom Boom Tah' and 'Bo Won Sem Ma Me'. After getting into trouble in his local area, a relocation to the coastal cities of Takoradi and Tema for a brief period during his late teens was an opportunity to immerse himself in the nascent hiplife genre, and introduced him to artists like Samini, Bradez and the late Castro. On his return to the UK, Silva's pride for his Ghanaian roots soared further, and he began to notice sonic similarities between Afrobeats and UK funky.
"Funky house had a similar energy to some of the hiplife songs that were out there," he explains. "At that time I was 18, going to raves or African parties like Manjaro in Holloway Road and Ghana Independence. I was going to uni as well and at the time there was a growing Ghanaian community coming up. We started to do raves as well, and decided to put the name Silva behind ours".
The raves joined the dots between transatlantic house pioneers like Masters At Work, Karizma and Quentin Harris and homegrown producers like Apple, Lil Silva and Fuzzy Logik, as well as DJs like Supa D, Pioneer and Neptizzle. The Silva family's nights included Silver Bunnies, Silver Mistletoes and If You're On This Let Me Know – an early precursor to events being named after funky MC's favourite reload bars. They had an open music policy, which Amponsa believes was key in developing the Afro sound of today and uniting Africans and Caribbeans subconsciously. It was the antithesis of the abundant genre battle nights like Afrobeats vs dancehall which projected competition instead of camaraderie but which playfully resurfaced last year via the WizKid vs Vybz Kartel 10 v 10 series on Black British radio station No Signal.
"Look at the environment of the uni scene and it was every kind of sound being played in the rave," says Amponsa. "At the start you're gonna hear RnB, and then as you get to 12am, peak times, you'll be playing funky and playing your Afro. After that you're playing your slow jams and party classics. Basically all the sounds were getting mashed in one place anyway, so all the influences were able to form what was coming."
At around the same time in the late '00s another young graduate from South London was emerging as a tastemaker, learning from senior students he first encountered as a fresher at an ACS event at Surrey University.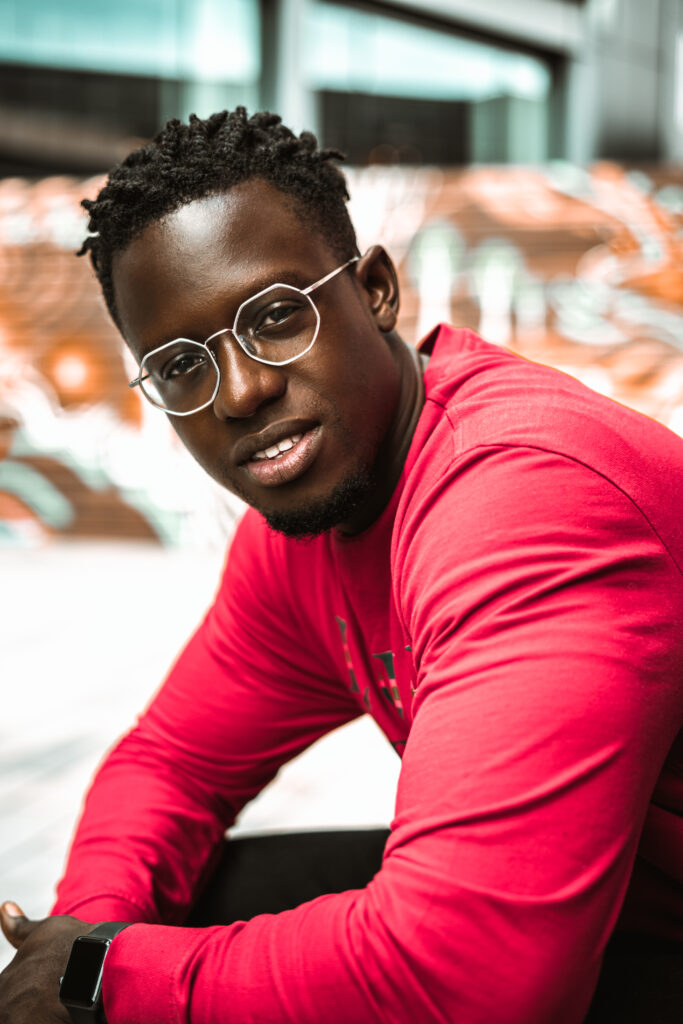 "One thing I started doing was integrating Afrobeats music in there," says DJ and producer Larizzle. "Knowing how much more pro-African the ACS had started becoming, I thought it would be cool to start showcasing our sounds in these raves as well."
Hospitable, informative, and a winner of multiple awards, Larizzle has been one of the leading tastemakers in Afrobeats and Afrohouse over the last decade, helping to introduce the sounds to the Ayia Napa club scene.
The shift from dancehall and bashment, he said, gave way to increasing appreciation for African hallparty classics such as Magic System's Ivorian sheller 'Premier Gaou' and Ice Prince's Naija Pop singalong 'Oleku'. He passed early DIY mix CDs to close friends on campus, which soon spread amongst others intrigued to hear his blend of homegrown instrumentals and vocal-led funky riddims. He would soon use the internet to further facilitate his mixes.
"I was using a file transfer site called 4Shared, and Mediafire as well," says Larizzle, "and the first social media platforms I used were Myspace and Hi5. I would share it on there and over time it just got a bigger listenership. I think it was one of the main driving forces which helped my careers as a DJ."
The genre's versatile ability to defrost the iciest of resting screw faces and lead a call and response along the same tempo created a positive atmosphere, as Larizzle recalls.
"The ladies would sing along to songs by Egypt, Princess Nyah and Kyla, but I remember those really hard-hitting instrumentals would get people gassed, and when the MCs would host and spit their known bars, that would take it up to another level."
Kah-de-boom-ah-go-down low
As Mista Silva, Amponsa and fellow Ghanaian-rooted MC Ramzee, would regularly reaffirm African pride and Black unity across the diaspora on the floor through onomatopoeic, Twi-style ad-libs.
Amponsa explained the context behind his own signature shoutout. "'Kah-de-boom-ah-go-down low' — that was more in funky where I grabbed [the mic] and said, 'yo, I can just buss my ting'. It's a language, what can you say? 'Stop being discriminatory toward our culture' — that's how I felt — and when I started doing the Afrobeats I said, 'I am going full blast!'"
One of MC Ramzee's most famous bars included the lines, "You can call me Rambolo / SuperMalt is all I swallow / I'm from Ghana / Not From Congo / Mash up the beat like Deezyman Bongo". Upcycling a cult film figure, referencing a soft drink synonymous with hallparties and a popular live musician on the uni rave circuit are all inviting assists for the crowd to raise the decibel level in the dance. Ramzee was himself affiliated with Storm Parties (formerly Storm Riders), a prominent group of South London-based promoters including Delaney, Super K and Cyrille Sokpor who emerged from playing UK garage, bashment and grime in youth clubs in the early '00s on the uni circuit.
DJ Super K gives his thoughts on the transition from funky to grime. "That season of funky was the UK garage for those kids at that time, before it turned into grime, if that makes sense. UK funky was this fresh breath of air." He adds, "There was your 'Olly Olly Olly' MC's as opposed to people barring, so it was fun like a house party and it was easy music and it blew up around the country."
Cyrille Sokpor, the main photographer of the group, agrees university was a catalyst for the sound. "Think about that time at uni, you're just happy bruv. You've got your freedom. You've got a little bit of money. You can go to the clubs. So mash that together with this happy sound, it connected and it just ballooned."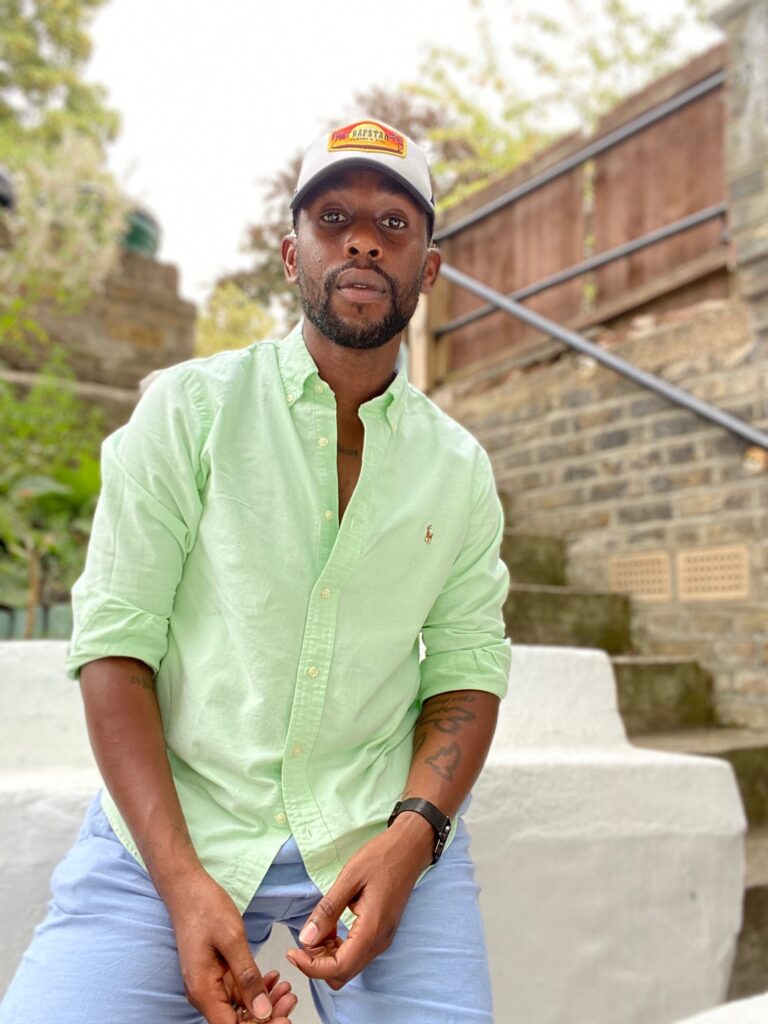 The themes of positivity are now heard and seen in Afrobeats, Super K says. "It's dancefloor music. It's not the song a DJ plays when someone has ordered 100 bottles. It's a song which kickstarts or unites the dancefloor, and I think that's where the similar traits come from."
"I think the music played a big part as Fuse ODG and the skippy Afrobeats became popular," adds Sokpor. "That music instilled a level of pride, to say, 'this person is from my country.'"
Donae'o's productions, including the healing anthem 'African Warrior' and Ghanaian stalwart Sarkodie's remix of 'Move To Da Gyal Dem' were, like 'Sway' on KG's Feeling Funky, influential in championing African artists from the continent on instrumentals made in the diaspora. The late Charmz's 'Buy Out Da Bar', atop of Lil Silva's bouncy 'Pulse vs Flex', was a riddim synonymous with early term time philanthropy, fuelled by the Student Loans Company and trays full of neon-coloured shots.
Another crossover track that Larizzle says marked the transition from funky to Afrobeats was Fr3e's tribal-influenced banger, 'Calm Down'. The song's producer was London-born P2J, of Nigerian heritage, now one of the key beatsmiths within the Afrobeats scene with credits for Burna Boy, Wizkid and even Beyonce's recent The Lion King: The Gift album. For 'Tribal Skank', P2J described his attempt to connect both sounds. "I dived into it trying to make it sound as African and Funky as I could. That's the reason why there is some Yoruba dialect in that song. That was the first song which gave me the bridge into the Afrobeats world."
Afrobeats International
Outside of term time, the spaces in which to enjoy the sounds moved from UK venues to more favourable European settings. This development reflected the cool factor Afrobeats had started to accumulate, with artists like Fuse ODG and the Kanye-backed D'Banj achieving chart success. The Fresh 2 Def / Silva cohort would soon host the first Afrobeats event in Ibiza in 2012, which evolved into an annual affair called Ibiza Loves Afrobeats which ran until the mid-10s. A precursor to AfroNation, their lineups included Afro B and DJ P Montana, who have had outright success since emerging from the UK funky and deep house uni rave circuit. DJ P Montana, along with DJ Funkz (aka Kofi Kyei) and Oyinboy (Ian McQuaid), were among the first to push sub-genres like Afro-Bashment and AfroSwing, supporting the likes of J Hus, Yxng Bane and Naira Marley at the start of their careers.
Funkz, himself a revered selector and promoter at University of Hertfordshire, has come full circle now as head of marketing for London-based MOVES Recordings, which released a definitive compilation in 2017 titled The Sound of UK Afrobeats, featuring NSG, Sona and Blanco. In hindsight, he says, those early sets alongside Mista Silva helped clear the way for a more positive representation of Africans in the diaspora. "We wanted to project our energy and wanted everyone to hear the Afrobeats and the funky house mixed together," he says. "At first it was a novelty, but when someone like J Hus came along he was able to strike a balance between the two cultures."
In the more than 30 years since the first publication of Gilroy's book, the internet has become a vital archive of the nuances and intricacies of restoring identity across the Black Atlantic. Switching between English and the mother tongue via Patois and Pidgin in everyday speech and song reflects the greater cultural influence of the West African migrant community in the UK and the diaspora. For a new generation proud to display their multiple identities through emoji flags on their social media bios, the music and MCs from the uni rave era provided an unapologetic and joyful bedrock on which to celebrate their African heritage in the dance. The positive impact of that will continue to be felt for decades to come.
If you enjoyed this article please consider making a donation to International Orange