A Then and Now Thing
Seminal dancehall instrumental compilation Now Thing is getting a sequel, 20 years after the original.
The wider world's love affair with the music of Jamaica has gone through many phases as the Caribbean island kept innovating. Dancehall represented a seismic shift away from the roots reggae and dub that had come before, responding to the convenience and immediacy of the electronic age and creating a distinct new culture – the dances, the toasting, and of course the riddims. As had happened previously, the world tried to catch up, but there's something about dancehall which is so fiercely Jamaican that it didn't attract imitators from elsewhere like reggae had before.
Instead, there have been momentary overlaps and moments of appreciation for dancehall from scenes outside Jamaica, Meanwhile, the influence of dancehall's staggered, digital pulse and bulbous bass has snuck into the tangled mess of electronic music in many subtle ways – gone are the days of the punky reggae party and its relatively binary meeting of cultures. When Mo Wax released Now Thing in 2001, it represented a breakthrough moment for dancehall's appreciation outside specialist circles. Compiled by Richard Browne and Lil Toby, this selection of 15 dancehall instrumentals made an irrefutable case for the innovation and influence wielded by producers like Lenky, Ward 21 and Steely & Clevie. There's almost certainly another story to be explored in the Western producers who discovered dancehall via this comp before going on to make riddims of their own – we'll come back to that another day.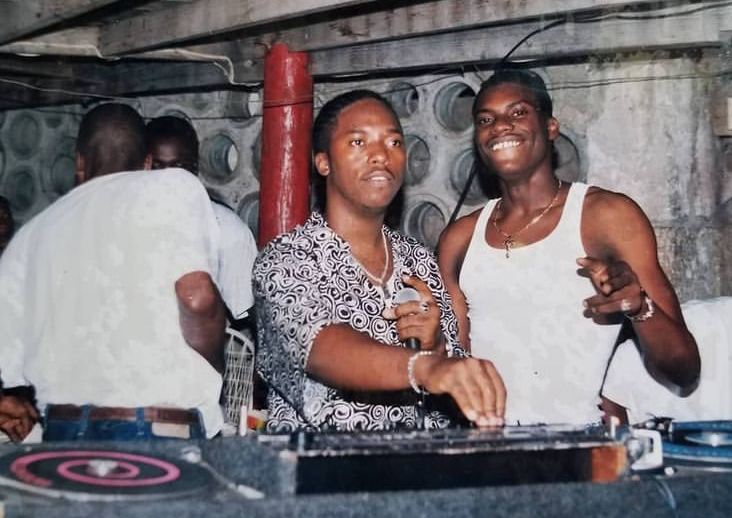 20 years on from Now Thing, Lil Toby and Richard Browne are back to serve up another authoritative rundown of killer riddims from the heart of the dancehall scene, and this time they've been joined in the task by Felix Hall. As a dedicated advocate for dancehall, reggaeton and other pockets of Jamaican music culture, Hall has earned his position as a respected expert via a show on NTS, some mammoth mixtapes and a lifelong engagement with the scene and its players. Given the buzz around Now Thing 2 dropping on Hall's CHROME label, replete with new artwork from original dreamteam Will Bankhead and Oliver Payne, we wanted to hit up Hall to find out more about the comp and the music contained within. First, hit play on the full album via Hall's Soundcloud, then read on…
Hi Felix. We'd love to know why now was the right time to do Now Thing 2, and how and why you became involved with the project this time around?
Overall, there are a few major reasons as to why we felt that it was an important time to resurrect the idea through a second volume.
Firstly, I think there's currently a new and big interest in dancehall music from electronic music people, and it's definitely reflected with different production techniques and samples within that scene. Not necessarily in a negative way, but I feel there's perhaps a slight loss of both context and understanding through that. From this respect, we definitely wanted to showcase who and what we know as important and ground breaking, but I suppose that's always a completely subjective thing.
I suppose the compilation in itself takes the music completely out of and into a new context through being purely instrumental, but I definitely feel that the forward-thinking nature of the tracks can be emphasised through this. I strongly feel that contemporary Jamaican music has been immensely important in both shaping and inspiring countless styles of music worldwide (particularly so in London / the UK), but unfortunately, in my opinion, it's never appreciated or respected as such.
As someone immersed in this area of music, how do you view the current state of dancehall-related music?
I think like any genre, it moves in a cyclical way. I haven't been hugely interested in the majority of new dancehall over the last couple of years, but there's certainly a lot of artists and producers I check for regularly: ZJ Liquid, Madd Spider, Mavado and Busy Signal in particular.
I've always felt as a style of music that it moves rapidly from week to week and is consistently forward-thinking and changing, yet at the same time it remains impossible to pinpoint exactly what year something was produced, and also remains to some extent formulaic. It's certainly always unique in that sense.
How hard (or easy) was it to pull together just the right material for the comp?
In terms of having the right contacts, it was pretty straightforward. I suppose the difficult part was selecting what we felt were the right tracks from the different producers (and also agreeing on this collectively), but then also with a sight of them working well together in a specified order. It took probably around six months in total to sort out everything track for track.
Was the legacy of the original comp hanging over you at all?
We all agreed before putting Now Thing 2 together that we had to have certain producers like Dave Kelly and Donovan Germain on board, otherwise it wouldn't be worth pursuing as a project. With Dave Kelly specifically, in the eyes of Toby, Richard and myself, he is by far the most influential producer of modern dancehall music (modern music in general) and we're still pretty honoured to have one of his tunes on there.
How did it work reaching out to the producers – was everyone receptive to the idea? Were any of them surprised?
Straightforward really. The majority of people are friends of friends and/or people I've met before, so all cool. A few people couldn't really get their head around young electronic music fans in Europe being into a rhythm with no vocalist that was cut like 20 years ago or so, but yeah all good. It would be amazing to do a third volume.
In light of giving proper credit to the key producers featured on Now Thing 2, here's Hall's breakdown of some of the key operators behind those wild, mutant riddims.
Lion Face AKA Baby Face
Throughout the 90s King Addies were easily the most respected soundsystem based outside of Jamaica and Lion Face was their main selector; he was a protégé of Danny Dread and the first DJ worldwide to break Sean Paul and Wayne Wonder into the international market among many others. He had a very different style of playing and pretty unpredictable (incorporated a lot of cutting into his juggling which stood out back then). He took part in what is now renowned as the biggest clash of all time in 1995, Addies VS Killamanjaro, when Ricky Trooper was at his absolute best. He retired from Addies in the early 00's and became a full time producer and solo DJ briefly living in Brixton.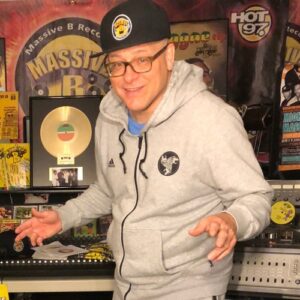 Bobby Konders
House turned reggae/dancehall producer. I'll be honest, I'm still not hugely familiar with his house stuff, but he put out loads of tunes on Nu Groove. His Massive B stable is definitely the biggest, most respected dancehall label from New York and have been pretty consistent quality wise over the last 25 years or so. He also runs the longest standing dancehall night in Brooklyn called Fire Sundays, which is the best night I've ever been to for quality music. He has a very recognisable production style that incorporates a lot of instruments used in ghetto house etc.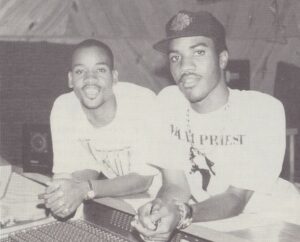 Dave Kelly
I know I won't be in the minority with this, but I'd argue Dave Kelly is the most important and influential producer within Jamaican music as a whole over the last 25 years or so. He's a true pioneer of the genre and I'm seriously happy to have him on board. 'Heart Attack' riddim is definitely one of his lesser known, more obscure productions. His 'Bruk Out', 'Bug' and 'Eighty Five' riddims are still played heavily at dancehall nights and are certainly benchmarks in production standards.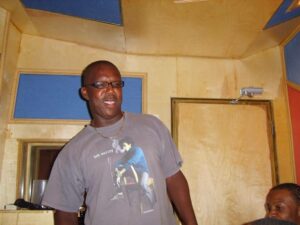 Byron Murray
Byron ran a label and distribution called In The Streetz based in North West Kingston JA, which is now in the hands of his nephew Sheldon after he unfortunately passed away in 2019. His label's probably best known for the 'Crash' and 'Violin' riddims, but the 'Free Up' one was always a personal favourite of mine. Murray was a hugely influential character and discovered artists such as Mr Vegas, Chico, Buccaneer and Alozade among many others.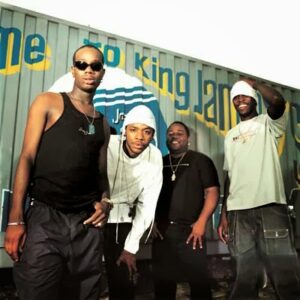 Ward 21
Ward 21 are a collective from Waterhouse in Western Kingston, JA made up of Kunley McCarthy and Andre Gray. They were behind a sub-label through King Jammys studio called Mentally Disturbed, mostly known for the 'Bellyas' and 'Da Joint' rhythms. The productions are like nothing else I've ever heard in music full stop and I've never heard them replicated; extremely stripped down and dark but with serious energy. 'Volume riddim' I suppose can be seen as a cult classic without sounding corny or whatever (I've heard it sampled quite heavily by the FDM people such as Epic B). 'Cosa Nostra' riddim was massively, massively popular here for years, particularly the Lexxus cut.
Now Thing 2 is out now on CHROME. You can cop it over at Boomkat.