36 Hours With DJ Hatcha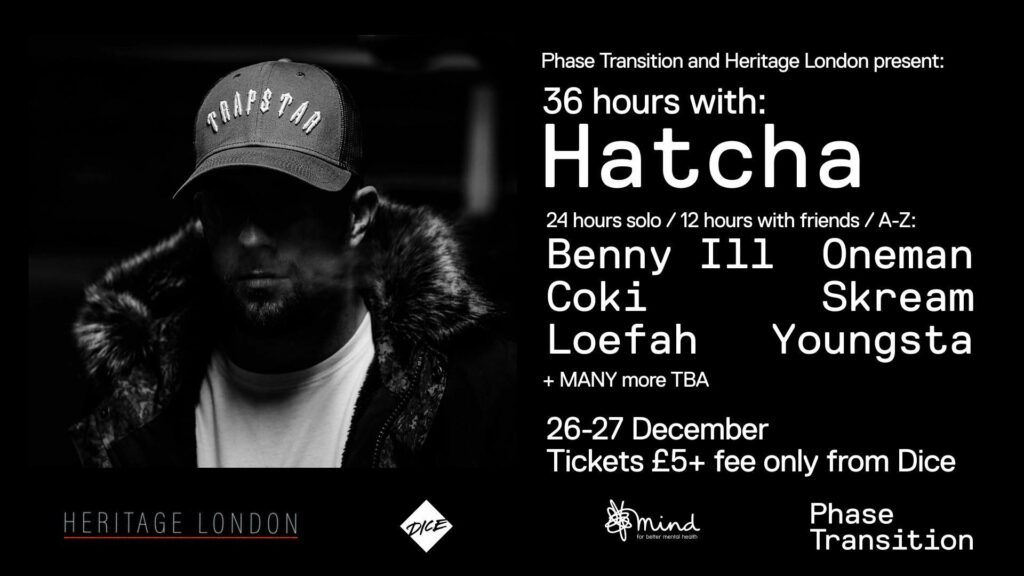 Pioneering dubstep and UKG DJ Hatcha is taking a (long) break from the festive celebrations to present a 36-hour live stream, in support of the mental health charity, Mind.
The non-stop stream runs from midday UK time on Saturday 26th December, until midnight the following day.
The first 24 hours will be Hatcha throwing down alone, drawing from his unmatched arsenal of golden era dubstep acetates. For the last 12 hours, he will be joined by some friends, and equally influential artists, like Benny Ill, Coki, Loefah, Oneman, Skream and Youngsta.
A day-and-a-half of dub plate pressure for 6 quid. Yes please. Tickets here.